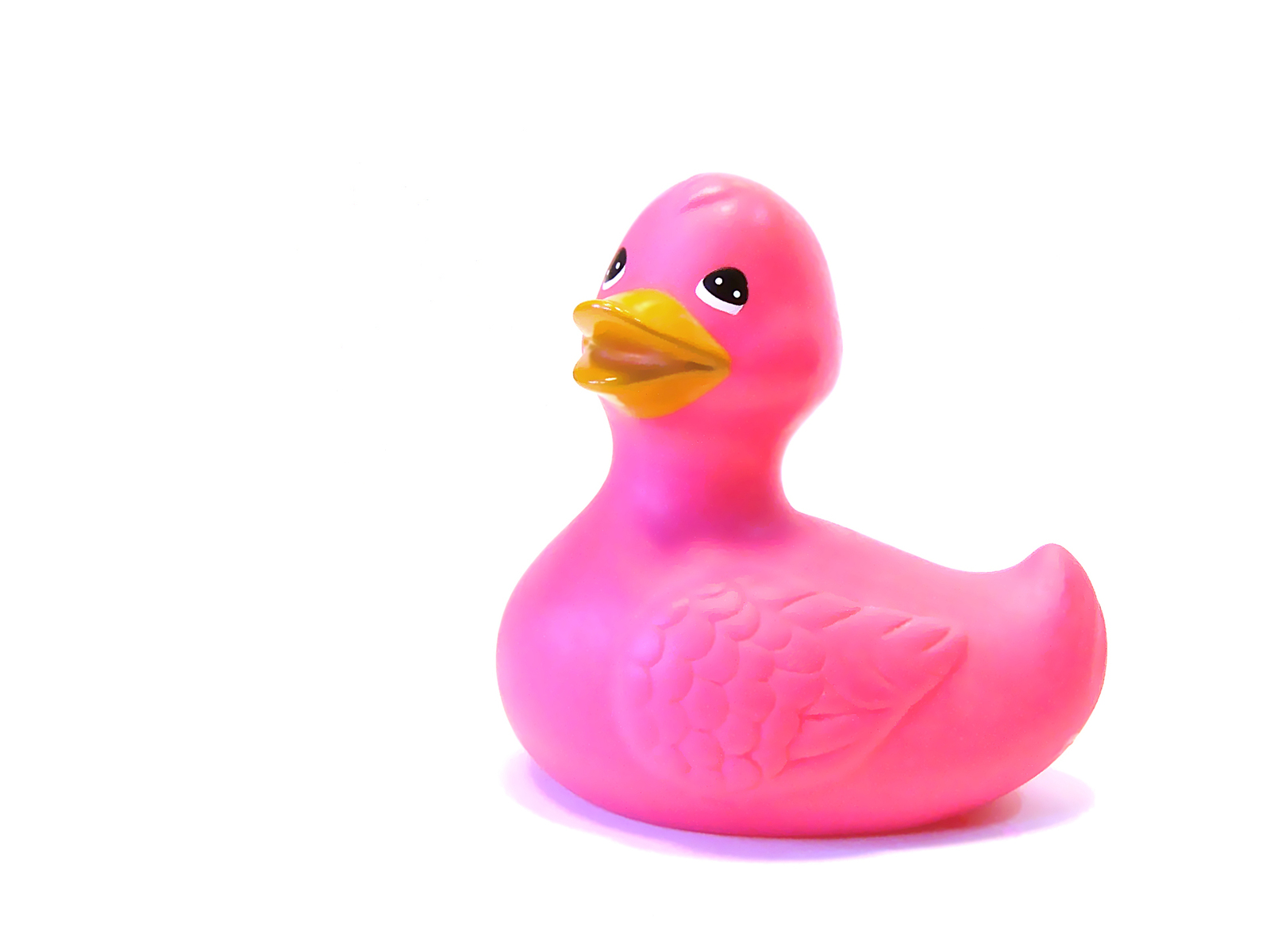 A re-visit of the days when Bedouins legend, John Warner, was in charge of giving a re-cap of the seasons happenings at the annual Duck Supper. No holds barred…
---
Welcome to you all at this first Duck Supper in the 21st Century. For those of you who cannot count there are 18 brave souls here tonight.
I am assured that Cornhill's decision to stop sponsoring England and the Bedouins had no part to play in the Skipper's cruel and heartless dismissal of our part time friend and good umpire, or should it be good friend and part time umpire, Geoff Mayhew.
It may perhaps be that the "Ruthless-One" as the skipper shall now be known, has decided that as Test Match invites were unlikely to be forthcoming he might as well clear the decks for our new umpire and star turn, Lloyd Hanks.
It may even just be that in his tortured mind he thinks that Lloyd will resurrect our Worthing weekend. Whatever the reason, for this decision, Lloyd is a most welcome addition to tonight's guest list, as without him there would have been no real guests and therefore no need for a guest list.
I have on an early serious note had the privilege of playing both with and against this man who I look upon as a true chum. He spent most of his time plying his cricketing talents and living in Chepstow before finally biting the bullet and joining his colleagues by moving house to Worthing, sadly two days before London and Edinburgh were taken over. He has maintained a high profile in his chosen profession despite originating from this area. I am personally very happy and privileged to be sitting next to him at this one of my favourite annual gatherings.
Moving on to my review of the season 2000, I have to report that we haven't attracted any new talent. Nick Moxon, or as he is better known The Toff, made a return to the fold as a player, after a year out recovering from terrible injuries incurred whilst posing for playboy, or is it as a playboy. Some of the existing squad have blossomed, some have just got older and slower and in one case at least, of even less use to the team.
I will leave you to work out whom that may be.
Sadly we saw even less of Andy "sorry I am late, but the rush hour traffic in Glasgow was awful" Wiseman, and his aging father in law Ronnie Kray, sorry Ronnie Bourn.
Luckily, however, we did notice a distinct lack of appearances by the guy who was spirited away by the smoke fairy this time last year.
He was reincarnated as the season went on as a 1920s silent movie type wearing white trousers and a blazer, with yes, a bloody fag in his hand.
It is spooky what smoking and pissing me off can do to your health.
As you can see he isn't coming tonight, even for the short while he managed last year.
Like last year Vernon arranged for us to have nets at Stourbridge, and these were most welcome although I must admit that the journey there and back for a soft Silhillian like me was a bit daunting, as was getting battered by young quickish bowlers. Thank you Jones minor, star cricketer of the remove.
We had another quiz, which seemed to go down well and the " Ruthless-one" and I will do one again next March.
Turning now to the subject of humiliation, I have used the wonderful notes provided by last season's Bedouin of the year Adrian Susman. You have probably already read much of the brilliant Big Match, so you will see that a lot of what I have to say is my slant on his dubious attempts to paint a true picture of the season's events
We started the season with a very easy friendly against our 2nd XI. As the "Ruthless-One's" Son and Bedouin archivist has said, the nets made a difference. I would agree, but sadly it made a difference to both teams, as for some obscure reason we share our secret training camp with the dreaded lawyers. Apparently their team were overheard saying, "Have you had an injury, that has not been your fault…" Then rambling on about suing on a no win no fee basis. Well Mr Jones, when you accidentally find yourself accidentally injuring me in the nets, I will use your services to sue you.
The 1st XI set about their juniors with relish, and to their credit, Currie and Jones had the good sense not to score too many runs (a total of two to be precise) and the boy Moxon had the very good sense not to be available at all. Corporal Jones did however show a little naivety by bowling one of our legends and who knows possibly one of his own heroes, Andy Hill, but there again he is young and in love.
Predictably we thrashed them, and I think it was then, that the "Ruthless One" decided that if we should we play them again this season we would take the foot off the proverbial throttle and give the juniors a win or something, that they could gloat about in the dorm after prep.
He said it was important that the young people should taste success but that we should do a convincing job of throwing the game. More of that later.
A little known fact is that the big sneak Jones Major got to hear about this at the All Stars game and tipped off the authorities which has meant that the Ruthless one has had a recent visit from the Indian Police, as he is now suspected of corruption. He will be brought before the Properly Run International Cricket Committee or PRICC to answer these accusations and Jones will be ostracised for being a smoker and a fink.
Our second outing was against sneaky Jones's All Stars. Predictably the 1999 game had been full of acrimony and thankfully Sneaky had made some changes and dropped the worst offender of the well-documented brawl. It has to be said that it is rumoured that he wasn't available anyway, but you know how spin is used to con us these days.
A special track had been prepared and it had been decided not to mow the outfield to enable us to sneak on some small players into the bamboo grass outfield to act as snipers, should it become as bloody as the famous Battle of Stourbridge.
The groundsman had obviously misinterpreted the "Ruthless Ones" comment of the pitch being a pile of shit after the last game and for some reason strategically placed an enormous pile of the stuff. To this day we don't know whether it was of the dog variety or if he had just been caught short whilst mowing the pitch with his blunt wheelbarrow.
Anyway batsmen aimed at the pooh mountain and fielders dived in the opposite direction, especially Mitch who was wearing his new trainers. Amazingly their batsman failed to hit this enormous pile, which speaks volumes for their ability.
Young Kelly did indeed set a new Bedouin record of three dropped catches in one game. Records are there to be broken and it seems appropriate that a young gun like Kelly should be given cult status so early in his Bedouins career. He will henceforth be known as "Oops, sorry again lads" Kelly.
We welcomed the Toff back for this game and his fielding and batting helped us give these upstarts the bloody noses that they deserved.
Game 3 was an eagerly awaited visit to the Avon Insurance Company at Stratford upon Avon, for a Sunday family occasion. It must be said that the previous year's barbecue had been wonderful and I had been looking forward to sampling Macbeth Burgers and Hamlet hot dogs for several months, or twelve to be precise.
I spotted a lovely young filly sat near the barbecue. Obviously living up to my now legendary status as a stud and cocksman, I moved in. As I sat casually talking to this gorgeous apparition, called Karen (Why are Karens all so beautiful?) and eating a surreptitious third burger, my eyes were for some reason drawn to her magnificent legs. I noticed a tattoo which appeared to be in the shape of a heart with the name Slim Warner across it.
Fascinated I moved closer only to a find that it was a tattoo of a butterfly and then feel the full force of a cricket boot up my Builders bum.
Expecting to find some rough oaf standing over me I gingerly turned only to see the tiny figure of Jones Minor standing over me with his lips curled back in a grotesque look of rage.
I asked him if he had per chance seen who had kicked me and he started shouting, "She's mine, she's mine. Why do you handsome bastards keep trying to take her away from me" or words to that effect. I was staggered. Perhaps the sun had got to him. Anyway whoever had kicked me had run off leaving this lad hopping up and down. I turned back to the goddess only to find that she had moved away. A couple of minutes later I overheard her talking to Mark and telling him if he scored over 30 runs and took three wickets he could have her after the match.
Serves him right that he would fail to score that night and I would fail with my spanking new Millennium bat in its first outing of the season, that afternoon. At least he did his best and it wasn't his fault that I forgot to tell him that the "Ruthless One" had decreed that he should enter the fray at number 6 with no chance of getting a decent score, and would then take him out of the bowling attack after only taking two wickets. Who says life is unfair.
Sadly the opposition conned our leader, when they asked if he minded an obvious ringer playing for them, as they were short. The "Ruthless One" showed a rare streak of naivety, and allowed them to bring this chap out of the stands dressed in khaki shorts and sandals.
Imagine his surprise when he clipped a ball through the slips and this "passer-by" dived through the air and took a brilliant left handed catch. I remember reading of this ploy in a dog-eared tome entitled "Sneaky things to do in Cricket" by Sneaky Jones Major.
I fell to another sneaky ploy when I faced my one and only ball. The bastards' put a fielder, who could catch; right in the place I was going to hit my first ball, which was destined to be a six.
As a postscript our illustrious leader then invited this fielder to play alongside me in a match on the Wirral. He has a sick sense of humour.
It was also good to see a rejuvenated "Ruthless One" bring himself on to bowl to a sad Sunderland supporter. I remember trying to count the number of well-known North Easterner cricketers there were in the world and after about a minute of thought went back to imagining myself lying on a beach in the West Indies with Karen feeding me grapes and things. Anyway I apparently missed his two wickets, but I had got sand in my trunks or was it a hand!
Other than meeting Karen and eating a lot, the best moment, was when, as we slipped to certain defeat, the leader brought on the Toff to bowl. Avon had one of those cocky, arrogant, talented turds that called a single from a strike where they could have walked a second run. The score was tied.
It became obvious to us that he was determined to end the game with a flourish, possibly at the same time wooing the lovely Karen. However, it was not to be. The Toff took his time and bounded down launching a ten-foot high lob and incurring a no ball.
Hooray we all shouted as the turd slunk back to the pavilion having scored a paltry 45no.
We may have lost but we saved Karen from a fate worse than death.
We returned to Fort Enville for our next encounter this time against Misys.
We kept them down to a paltry 74 due to Hancox's 4 wickets for 10 runs and Son of Ruthless 2 for 12.
When we replied, our heroes the Toff and the rebuilt Andy Hill, both made 29, with Hill keeping his wicket intact.
The whole evening was however spoiled, for me, by a crime that will put the perpetrator in the same class as the sneak who turned the Leader over to the Indian Authorities.
It was discovered by eagle eyed security tea ladies that someone had taken two sandwiches from the buffet before the game was over. They weren't just any sandwiches but EGG ones. Who became the obvious suspect? Yours truly. I was taken round the back of the pavilion and stripped searched by Jo and Nick, thankfully I mean Joanne and Nicola not to confused with Hancox and the Toff, before I had electrodes fixed to my dangly bits. After half an hour they still hadn't made me cough. Sweat and groan yes but cough no. They cruelly abandoned me semi naked in the car park, with my chums walking passed ignoring me because they were convinced that my gluttonous habits had finally caused me to do the unthinkable and remove food before the official uncovering ritual where cling film is lovingly removed and a whistle is blown signifying that "Grubs up".
There was only one thing for it. I had to find the culprit myself. I went back to the dressing room and having showered and got dressed entered the Club House. It was horrible being shunned by everyone in the room, except for one wonderful little girl called Rebecca who whispered in my ear that she had seen a wizened little man stealing the sandwiches. I couldn't think who she meant till it dawned on me that there was another person who loved egg sandwiches and who it has to be said is a little wizened old man. It had to be him, but how could I prove it. I looked round the room, and there was a little old man with crumbs and bits of egg on his unshaven chin and down his jumper. I asked Rebecca, if it was the man she saw and she said yes. As I approached a look of fear filled his eyes. Just as I was about to scrag him, Rebecca pulled me back and said loudly that he was very old and probably hadn't eaten for days.
At this point the Security Tea Ladies stepped in and one look from them convinced him to confess. I think you probably know who was the true villain, and will understand why he will be one of the highest fined members of this gathering. Is the evil polecat still awake?
The next battle was at Harborne against Martineau Johnson. We had only 10 men as an over eager Mike George had turned up 24hrs early. What a prat. We also had to play on a Tuesday, which meant that our reserves were already playing and we were forced to include Jones Major. This was of course before the Ruthless One found out about the sneak's discussions with the authorities.
We played on a tiny pitch. I had my second innings of the season and crafted a superb 2 which was 2 more than 5 of my colleagues.
Despite one of the opposition scoring 71 runs and taking 4 wickets for bugger all, we saw them off with ease.
The weather was very warm and sunny and as the sun started to set over the gas works, I found that I couldn't see a thing and sadly I missed the Leader's two wickets.
On the pitch nearby I saw mime cricket. A man would sprint towards a wicket flailing his arms and the batsman would move his bat, before running between the wickets. It was like watching us but speeded up and apparently playing without a ball, at least I never saw one.
Funny old game.
This left us returning to base to play ourselves or the Suspects as we call the opposition. This opposition consisted of 7 of our boys including the elusive David Pearson who is still dining out on his achievements in Halifax all those years ago. It is rumoured that he could get us a team bus that is a nice runner and only driven by Nuns going to communion, but I can only visualise the type of bus seen in St Trinians films. These second hand car dealers are all the same.
The Bedouins, were led by a new, younger Captain, who believes in allowing his team to assist him, in such matters as field positioning, in order that he doesn't have to tell people to field over there by the pooh or to the left of the bowler etc. A third of their team were promoted from the 2nd XI.
We batted first and scored 115 for 6 with the Toff and the boy Jones scoring 69 of the total. Playing a captains innings I scored 8.
By using our combined brains we out thought the "Ruthless One" and with clever bowling changes we won at a canter. He personally fell to our quickie Gregory for 7, a feat which probably didn't endear him to the Leader. Interestingly I outscored him as well. That must have been embarrassing.
Another interesting fact was that I showed faith in The Toff as a bowler and he captured Mike George's wicket.
The game is very simple really, and though I enjoy winning, it gave me no pleasure to humble my illustrious opponent. Believe that and you will believe that Jones major is my bestest chum.
Sadly he refused the help that I could give him and paid the penalty in the very next game when he wrested the leadership back off me.
For some unknown reason the Leader and the wizened old man had contrived to send us to a Worcestershire backwater that is probably about ten foot under water as we speak, which may be a good thing if it means washing off the goose shit that was so liberally spread all over the strange, sloping pitch. The opposition were the Mishaps, an apt name.
It was here, that Jones major, reappeared in his new guise as a blazered fop.
Six of us had played on this pitch previously and knew that it wasn't what one would call usual. The lack of changing facilities and toilets meant that for the first time we were unsupported by our caravan. Even worse was that madam scorer was definitely not spending the afternoon in a loo free area, so we had to do our own scoring. Call me old fashioned, but I always feel safer in the knowledge that she who must be obeyed is in control of the figures, particularly in an area of interbreeding as in this particular place. I hear that they are going to film Deliverance 2 there if they can find a sheep that plays the banjo.
We had support of a kind as Ulrika had to make various trips to see us, to pick up her tribe and then come back to deliver a spare set of car keys to Mitch after his lads had locked his own keys in the car.
We played quite well in the early stages of the game and Adrian had figures of 5 for 35 despite having two catches dropped, one by Joe Hancox and the other, a particularly easy one by the leader. Another bowler of mention was the boy Gregory who showed his contempt for the home side, and their shitty pitch, and became a legend by being warned about intimidatory bowling. They should see him in the nets, because I cant.
As the game wore on I found myself stood on the boundary chatting to Christopher George, he of car wrecking fame. As we chatted I became aware of a huge gaggle of geese slowly circling me and making lewd suggestions.
Mike George and Jones Major both looked quite agitated and it dawned on me that jealousy was at the root of it.
After they realised that I really wasn't interested in them, they wandered off having shit in great mounds all over the top of the pitch.
We broke for a farm fresh tea and after the drugs had taken effect we set about overtaking their 113 all out. Sadly due to hallucinations after our magic mushroom sandwiches and LSD dripping cake 8 of us amassed 7 runs and we fell short by 26 runs.
One of our boys did blot his copybook by giving LBW decisions against George and Gregory. He will remain anonymous, mainly because I cannot for the life of me remember who it was.
Luckily it didn't rain that afternoon despite storms only a few miles away.
Strangely the two luminaries have decreed that the jamboree will take place again next year.
I can't wait.
Our eighth game took place at Enville on 5th July. I say this because this was the date that we first saw Bourn and Wiseman. The former continued where he left off last season with figs of 5 overs 1 wkt for 18. It was great to have him back. His son in law captained the opposition and had included the well-known computer expert, Gary Shaw, in his team.
Before the game I welcomed the ex-footballer to our ground and shook his hand enthusiastically. As I had been taught I gripped his bowling hand as hard as I could and squeezed the blood to the tips of his fingers, paused and then squeezed again as hard as I could.
Sadly it didn't stop him scoring 41 runs but mysteriously he didn't bowl.
Other mysterious happenings during the game included the lowly batting position of Hill. Things could have been sticky for the leader had we lost and he hadn't batted.
Anyway it was all academic as we won.
Game 9 was a very contentious game. Firstly it was our third XI against the 2nds, secondly we didn't get the appalling weather that we are used to at our satellite ground, and thirdly Andy Hill for some unknown reason played for the opposition and took 2 catches. The first removed our hero Dazza Taylor and the second Sneaky Jones. TEE HEE HEE.
Looking back now as the rain lashes down and my blue fingers try to type this rubbish, there was possibly method in the Ruthless Ones undoubted madness. His revenge for the scurrilous allegations. Or it may just have been that he felt that Andy is so straight that unlike the rest of us he wouldn't throw a game just for the promise of pizza and chips.
As you may have gathered this was the game that PRICC was waiting for, and a look at the scorebook could result in a life ban for our skipper.
Nuff said that we kept them to 92 for 5 before the fix went in. Only Taylor, who obviously missed the point, reached double figures and second highest score on 8 was extras. I hope that I will never be told to play that badly again. It was probably the worst beating we have ever had, and the fact that we were only the 3rd XI doesn't matter. It was humiliating. 8 players scored a combined 8 runs. I will never eat an Indian meal again.
Moving swiftly on to our tour of the frozen North, or Halifax to be precise. Adrian has covered the weekend at great length but certain people and events deserve special mention. Firstly we welcomed back John Davidson. We had missed his contribution all season and I hope that next year he will be back in the fold. Secondly I heard of a McFlurry. I didn't see one, but there again I don't think anyone did. Surprisingly people drive round for hours trying to spot one and Messrs Kelly and Taylor did just that. Thirdly, the normally staid Adrian Susman took up the strange habit or ritual of partaking of Cointreau slammers. This activity apparently numbs your tongue and lips before spreading to your nether regions. In the case of room mates Kelly and Taylor, this was probably a good thing especially the rude bits, but I hear that Mrs Susman was less than pleased at her errant husband's lack of desire for her in the marital bed. I have to confess to having an early night leaving my wife in the tender care of the Hancoxes and assorted Hills and Susmans. I think she may have drunk a bit by the time she returned to the nest.
The following day was warm and bright and whereas some of our number sloped off for a walk, others of us rested up for the big match.
When we arrived at the meet there was no David Thomas. When we left there was no David Thomas and when we arrived at the ground there was no sign of David Thomas. It would appear, that we were the only people in South Yorkshire, who didn't see David Thomas.
With his trusty, if blind navigator he had toured Leeds, Bradford, Huddersfield, Cleckheaton, and many other well-known places of ill repute. For some reason he was a bit grumpy when he finally turned up and his trusty companion then hit the bottle big time resulting in a reverse re run on the way home.
Turning to the game we thrashed our hosts, graciously, having totalled 200 for 7 off our allotted 40 overs and restricting them to 154 all out. It wasn't as easy as the score indicated, as they were on 132 for 4 in the 25th over but messrs Hancox, Neale and Susman A saw them off.
On a high, we then took on the mighty Horwath Clark Whitehill or Joe's mob, as they are affectionately known. Joe for some reason employs cricketers of a good standard and the master batsman and occasional bowler Darlaston scored 26 and took the valuable wicket of The Toff and caught son of the Ruthless One off Hancox's bowling. Young Kidderminster player Ralph with 34 not out and "Shane" Warne, 41 finished us off.
Ralph's 34 was made all the more important as he scored 24 of them in one over. You may ask how this could be. Let us go back a few years when we were playing Policy Master. Paul Fisher, usually a trusty bowler and husband of a partner at Cottles, so an all round good egg, was brought on to bowl from the pavilion end. The batsman was Nick "Ginger Bastard" Pound. Nick was injured and had a runner. His injury stopped him moving his feet at all.
On this particular evening we were playing on the strip nearest the drive and had at least two fielders protecting this leg boundary.
Interestingly enough the star of this season's story was one of those two fielders. Paul for some amazing reason bowled all his balls down the leg and was hit for 23 runs. We lost the game and afterwards Fisher retired a broken man. We applied to the TCCB for the term doing a Fisher to be entered into folklore where an established bowler fucks up and costs his team the match.
What is the point of this story? Well this season we had an experienced bowler admittedly bowling to a good batsman, get hit for six fours and a wide. We now have had to speak to Lords again but until the Ruthless One has been cleared of corruption charges they will not consider changing it to doing a Neale. Yes we lost and yes of course we blamed Mitch, and the weather, the umpire, Joe and anybody else at hand. The important thing is he is still our mate.
This brings us to what would be the last real Bedouin game of the season. It was the annual match against the Enville over 50s but as we hadn't played a team of that age for several years they were just called Enville and consisted of eleven players of 2nd and 3rd team standard. As Adrian says in his jottings, despite the loss of the McFlurrys and Austin, we still had a strong side. Mitch and the Toff gave us a great start with the bat and despite the ruthless one and I not making it to the crease we amassed 120 for 4, including a majestic 30 not out from the boy Adrian.
In the field there were some amazing performances. Karen's bloke Mark took 3 for 22, George 1 for 16, and there was that rare beast a hatrick for Adrian who had figures of about 4 for 17 off 3.2 overs. Another performance worth mentioning was that of Mitch who unlike Fisher did not melt down but came back and bowled 3 overs for 24 and was involved in the brilliant run out by Karen's bloke. It took guts, and was admired by us all. The wizened one did two superb stumpings to assist Adrian do what only Mike Passman and Mike George have achieved in Bedouins folklore. I would settle for three wickets in a season but one can dream. Predictably we won having them 104 all out. Again as Adrian has written it was a great team performance to finish off a good season that saw us win 8 of our 12 games.
There was an attempt at a Sunday game against a team from the south and I expect as it was abandoned the batting figures won't count but as I was on holiday do I really care.
We will always remember our losses, Avon Ins, Joe's mob, Mishaps, and yes the thrashing we got from Higgs, but I will look back on a year of fun, and terrific team performances. I take the piss in my ramblings as does Adrian in his, but neither of us mean any harm, or real offence. If we didn't enjoy being Bedouins neither of us would bother to try to entertain. The true stories will probably be gleaned from the Skippers statistics in which I will probably be bottom of the Batting averages and, as I didn't get to bowl, not mentioned in those averages. However, I thank you for letting an old fart like me play with you and enjoy the ambience that is peculiar to the Bedouins CC.
This brings me to the touchy subject of how much you should pay for the misdemeanours of the past season and I have been advised that as one of the worst offenders is a pensioner, we should all be levied a flat rate of 4 x the last pension increase ie £3.00. If however you feel that you should contribute more I am sure that Joe will allow you to increase your donation. Perhaps Joe could arrange for the collection of these monies after I have done one last act.
It has become tradition that I like to indulge myself by awarding a cup named after my late mother to the person that I feel epitomised the spirit of the Bedouins over the past season.
This year, despite lobbying and, yes threats, I have still ignored the credentials of the ruthless one. Yet again I can assure you that the choice is difficult. You have read, and I hope listened to tales of Bedouisms. Most of you qualify as true Bedouins. The fact that you have been a past recipient doesn't preclude you from winning it again. It is open to all regulars except me so my choice is wide and the decision is difficult as you all contribute in different ways.
As anyone who is or has been involved in the running of a club, will know, there are those who do and those who don't. There are givers and there are takers.
This year's winner is a doer and giver. He organises our nets, he finds us players, he is heavily involved with our 2nd XI, he umpires whenever asked and he has even stopped winning the Quiz.
That final act swung my decision.
THE BEDOUIN OF THE YEAR 2000 IS VERNON CURRIE.
I would now ask Lloyd Hanks, as our esteemed guest, to make the award on my behalf.
Thank you everyone.