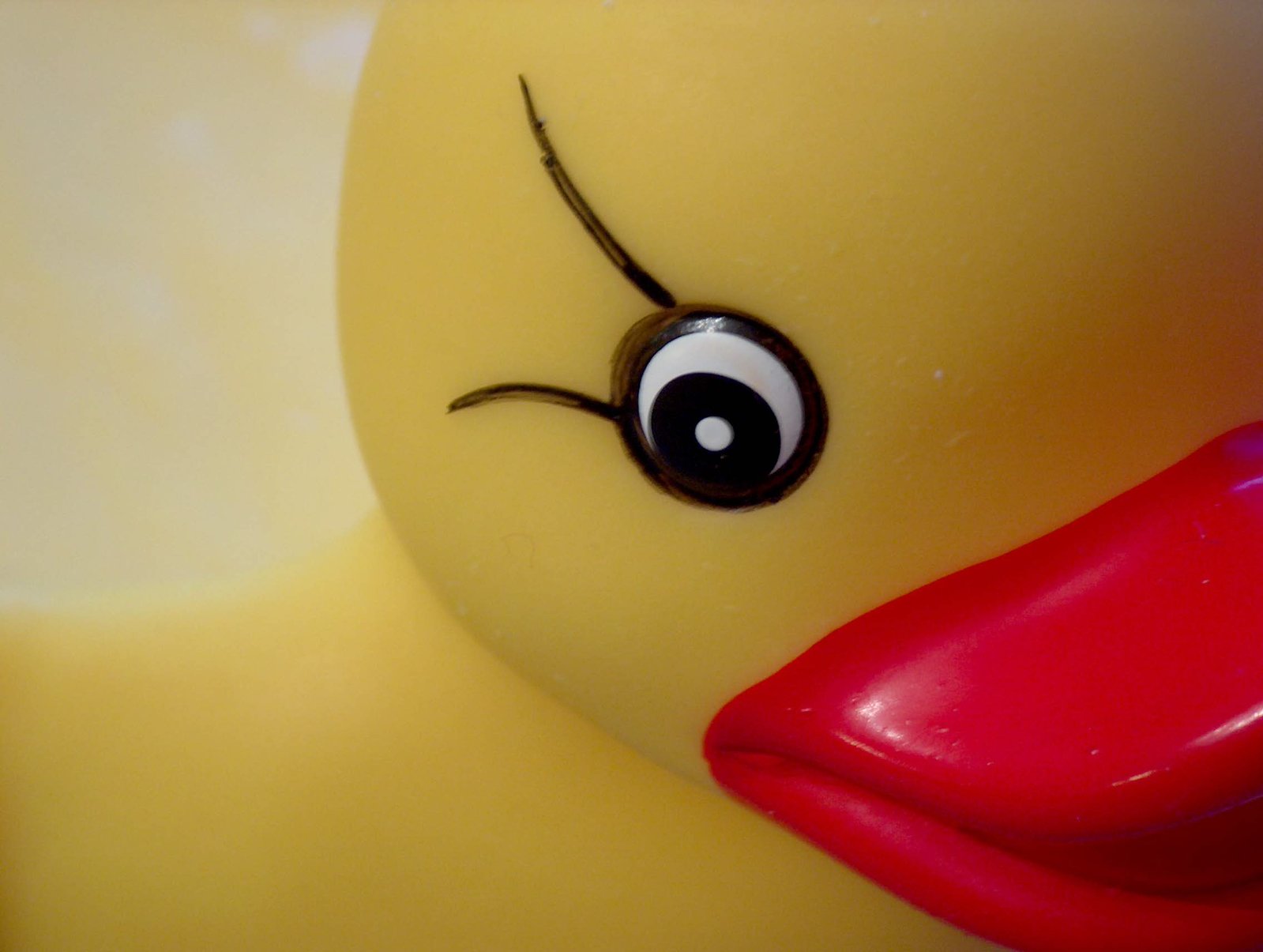 A re-visit of the days when Bedouins legend, John Warner, was in charge of giving a re-cap of the seasons happenings at the annual Duck Supper. No holds barred…
---
It is that time of year again, when assuming I have brought the correct notes, I get to have my say on the personal performances of the assembled Bedouins.
As is custom, I will review each of you in turn, and hopefully you will take it in the spirit in which it is given and try harder to impress next year.
I am sure that my words have helped many of you over the years and I hope that this review will be of as much use as past ones.
It has to be said that over the season, we had some spectacular wins, and one or two spectacular reverses. We thrashed Enville thirds, lost to their seconds before thrashing Higgs, being thrashed by the in-breds, thrashing Misys, just beating Avon, thrashing Joe's lot, thrashing Martineau Johnson, thrashing the Londoners, and finally thrashing CSC. What a season
Looking now at each of you in turn, but to a large degree in no particular order, but starting with the Skipper
As is befitting and as a mark of respect, I will start with the Head Bed, who is the spiritual leader of our sect and part time skipper.
As a man of great age, we obviously expect him to inspire us and see to our every need.
He has been skipper for as long as I can remember and that means at least a couple of seasons.
From memory, in the good old days, he used to be a master batsman but these days due to failing eyesight and the onset of dementia he tends to languish at the bottom of the order. He has become an occasional bowler. Indeed due to his mental state, he has been known to call a player over, tell him that he is showing all the signs of a pulled hamstring and to piss off into the out field. To the bemusement of two batsmen, two umpires and nine other fielders, not to mention a very confused madam scorer he finishes the poor player's over. It was a sad experience, to see a man who like Mike Brierley had been a leader of men, having to go to such lengths just so that he can bowl to Alan, his chum. I wondered if the game had been fixed. Well when one thinks back to the Avon game, it does make you wonder.
Another sign of his imminent mental problems was when he turned on poor old Vernon just because he ran him out in that strange place called Neen Sollars. So what, I hear you say. So what indeed. Vernon did it as a favour to me and it only cost me a fiver, and as a spectator and a person whom over the years has fallen foul of the big fella's suicidal runs, I thought it was money well spent. It is always good to see people get their deserved come-uppance.
I suppose that we should have seen the signs of impending problems in the previous game against Mysis. His coordination had gone and he dropped at least one catch, probably more.
He went to a sanatorium the following week and missed the game against Joe's lot. Having been admitted for observation, he was given a short sharp dose of electric shock treatment, which initially seemed to have the desired effect.
He made a triumphant return against Martineau Johnson. Sadly the treatment gave him Saddam Hussein type traits, which made him power mad and quite out of control. He turned up very late and marched onto the field before dispatching the stand-in skipper to the boundary. His vindictiveness knew no bounds.
He then signalled to me when I was out of earshot and nearly out of sight that he wanted me to bowl.
Whilst I was trying to reach the wicket from the said boundary, he called a team huddle and set a bizarre field for my two overs of purgatory.
From memory our keeper, who was resplendent in his new kit that the skipper had personally bought him, mysteriously dropped a catch off my bowling and Lee Bywater, yes he of the earring, missed two simple balls allowing a boundary and a three.
I finished with 2 overs 0 for 15 and was roundly booed all the way back to the boundary. I have to say that it was only the skipper who was doing the booing, and doing it whilst hopping around on one leg laughing. He is so sad and so vindictive.
He went back to the sanatorium after the game and was missing for the next fixture.
All in all he was obviously carried by the rest of the team, but I hope that he will be back to his usual form next season.
1)    Adrian Susman
Son of Bin Laden did not have as good a season as usual, but I put that down to the pressure of living in the catacombs of Kidderminster, being carpet bombed every night by US Bombers or as Nicola calls it having sex.
Luckily his magic bat still managed to lead a life of its own and many runs ensued, but it was in the field that the trauma really showed. He became a serial catch dropper and one began to wonder if it was a genetic defect passed down to him by you know whom. Who can forget his awful display of butterfingers against Misys?
Another thing of concern this season was his introduction of one of this season's new boys. For some totally bizarre reason, he introduced an Afghan refugee called Carl Aston to our once select band. Considering how Adrian has always been considered one of the saner, more reliable members of the tribe, it beggars belief that he should introduce his alter ego to Bedouins cricket. I have heard that Nicola was involved and an alleged love triangle has been mentioned.
Adrian's exploits with the bat were always exciting and his bowling was a joy to watch as so called batsmen were confused as to what the hell he was doing and getting themselves out in the process. His figures may look good but there again, his dad keeps the statistics.
2)    Michael George
This rapidly ageing pipe cleaner that used to be our main strike bowler, often wasn't considered as a front line operator as in the days when he and the skipper were an item.
He started the season brightly enough but he seemed to slip downhill as it progressed. An example of his apparent frustrations was when he sledged an ex-work mate of his in an uncharacteristic manner, but more of that later. He managed to bowl quite well on occasions, but it was his temperament that was causing us all concern.
Some of you may remember his most un-Bedouin like attitude against Avon, when having stopped a simple ball from trickling over the boundary he milked it for all it was worth, in a most childish way. It was so obvious that the lovely Mary was missing, as she would have withdrawn his privileges for possibly an hour or more.
Thankfully I was away and therefore missed his drama queen performance against the League of Gentlemen or whatever, when he decided to feign an attack of cramp. This was foolish as anyone with half a brain, and that includes most of us, know that you cannot get cramp in a bone, there has to be muscle involved.
His minor plusses included bowling figures of 3 overs 2 for 9 against Enville IIIs, 4 overs 2 for 15 against Misys, 5 overs 3 for 17 against Avon, 4 overs 1 for 9 against Joe, and 4 overs 2 for 8 against Martineau Johnson. Not bad for an old chap, but he is nowadays only bowling to tail-enders and rabbits.
On the back of these figures, and the fact that he was a soft touch, the management asked him to skipper the side against Enville, due to both the proper skippers being unavailable, and no one else wanting to do the job.
He couldn't or wouldn't finish the game, possibly because he was terrified of losing. It could however be that due to the weather, his loyal players had started to drift off to the bar and started to eat the tea, and had lost interest in the game. He never really had the respect of the troops, nor the stomach for a real fight.
Still we look upon him like an old retainer, and I for one hope that despite his advanced years, he will carry on for a while longer.
4) Mitchell Neale
Dotty Neale, as his fan has christened him, had a fine season with the bat, and led to making Madam Scorers hair quite grey as she was forced to fill entire lines of the scorebook with dots.
He has certainly mastered the art of five-day matches, and I suppose that we are lucky that he is with us tonight and not in Australia with people who could learn from his undoubted skill. He did sometimes get some runs for example top scoring against the Mishaps providing 37 of the team's 79 and 33 no against Martineau Johnson, and he did show a compassionate side to his usual dour demeanour by deliberately dropping a catch in his mate's first game just so he wouldn't feel too bad about his own howler. We all had a good laugh
An example of his now legendary limited-over style batting, was in the match against the Gentlemen of Soho or whatever, when he and Rhys Thomas amassed 30 runs from 78 balls. By the end of our innings Rhys had reached 60 runs and Dotty had faced 30 balls to reach 7
Luckily despite his wife writing a kiss and tell book and causing him so much anguish, his season was saved by some remarkable bowling performances. In darkest Neen Sollars, he bowled two overs two maidens 1 wicket for 0 runs, and he had Joe's bionic man, Darlaston caught for 9 in the annual Accountant cull. The other side of the coin saw him involved in the last three overs bowled against Avon in which he bowled 2 of them and Rhys 1. It is reported that they conceded a combined 37 runs.
5)    Joe Hancox
Joe has become an occasional player these days due to a combination of not being available and not being picked.
The skipper did select him for the game in banjo country where he had the strange figures of 8 overs 2 maidens 4 wickets for 8 runs. A pity about the eight runs, as he was dropped for the next game for sloppy bowling. Another thing that sealed his fate was that he turned up late for that match at Goose Pooh Park due to having dined sumptuously with Vernon. Obviously extra ballast works. I must try it some time.
The skipper is also appalled that yet again the Treasurer should dare to play against us. Such was his anger, that from the sanatorium, the beloved one, arranged to send in his storm troopers to give him the slapping that he and his rabble deserved. An 8 wicket slapping, I believe. In that game he was out thought and out played by the alliance forces. To be fair to the large one, he did bowl Moxie for 27. However I think the expression is too little, too late. The story of his life.
6) Vernon Currie
Vernon, despite his age and strange regime of long strolls and altitude training, came up trumps again. He would be even more useful, if only he could arrive on time to matches!
He batted with some aggression this season and was always a surprise package when bowling.
He had some high spots, like running out the skipper in the battle of Little Big Sheep down that long track where Moxy grounded his sump and wont now play. That was one of the champagne moments of the season. This again took place whilst Vernon was still digesting his huge lunch, not that that had anything to do with the run out.
Against Joe's lot and under the expert tutelage of yours truly, he returned figures of 1wkt for 4 runs off 2 overs and up in Yorkshire he helped in no small way to thump the Tykes with figures of 4 overs 3 wickets for 14 runs.
What else can I say?
7)    Andy Hill
Another inspirational season.
Andy looked so smart in his new gear. He also jolly kept well in it.
Sadly I am sure that so many of us will remember that in the Mysis game, he dropped a catch and then threw a wobbly. Must have been that time of the month.
He certainly saw some success with the bat and hit 26 against Enville in a rain interrupted match, 15 against Joe' lot and a superb 50 no with a broken bat in Yorkshire.
He normally held his catching chances, as well as stumping and running out errant players.
As usual he was great company.
8)    Lee Bywater
After we managed to convince Darren Taylor that only actors and odd people wear earrings, along comes Austin Gregory's minder. He sports a fetching stud encrusted with rubies and sapphires set into 22ct gold.
Sadly it is hard to take the deserved piss out of him, as he is built like a brick shithouse and has an ambition to beat the likes of the Rock and Triple H as a wrestler. So he wears an earring, so what? Oh and it is rumoured that he has at least one tattoo. I dread to think where it is but according to Mike George who has seen it close-up, very close-up it says "Welcome to Llandudno a resort to remember", but I have heard rumour that it only says "Ludo"
His bowling was quick and hostile, and an opening partnership of Gregory and himself must certainly upset the opposition expecting the wimpy, medium slow bowling of Mike George. He can swing a bat and when he has learnt to make contact with the ball, he will be awesome. He has almost mastered the art of fielding with certain lapses that have already been covered. He shows amazing loyalty to the Head Bed, by allowing himself to be conned out of the attack against Avon and pleading injury so I couldn't bowl him against Joe's lot.
He is however a good chap to have as a team-mate.
9)     Austin Gregory
The other half of our new opening strike bowling partnership, Austin is still a great competitor with one major flaw, well perhaps two. Firstly he feels beholden to another Club and usually finds it impossible to play for us at weekends. Secondly he works for the Christian Souls Agency or CSA as it is apparently called. He not only has replaced the matchstick man but also has snaffled what loot Higgs and Co had left him after getting his wife out of his life.
An example of bowling is shown in figures of 3 overs 1 for 8 in the first match.
He is a great asset to any side, and I feel privileged to play in the same team. To be honest, I would hate to play against him
10) Phil Kelly
Phil has bravely stood as an umpire despite waiting for his eye and hip operations. He started the season turning up very late using, in the skippers words, the "lame" excuse that someone had broken in at work and stolen some very nice floral patterned tiles. I have to say that I probably agreed with some of his decisions, if it was only that he sometimes counted six balls with unnerving accuracy. It will be good to see him back next season, but having been our "umpire" this year, he may find selection harder next summer.
11) Rhys Thomas
Another superb season with the bat, and not a bad one with the ball either, despite his aberration when bowling with his batting partner, Dotty Neale at Stratford upon Avon.
He was so consistent with the bat, and normally retired not out. He scored what I would consider a hatful of runs including a 60 against the Londoners.
He had the thrill of dropping a catch off his own bowling against Higgs but there again he did finish with figures of 1wkt for 9 off 4 overs.
In the same game he mysteriously retired on 29. Perhaps he knew that Moxie was coming into the attack!
If only he could arrive on time, he would be an even more useful. It makes winning the toss a nonsense as we have to field because our opening bat hasn't arrived.
12) Mark Jones
The boy wonder could hardly be called an ever-present this season. He was however superb in the field except when he dropped a simple catch on the boundary against those damned southerners.
For some reason the skipper seems loath to bowl him but I have always found him a potent force as the Suspects and Joe's lot can verify.
As you will hear shortly he has already achieved a much-prized reputation for a quick fire innings.
13) Nick Moxon
Like Rhys, Moxie had another superb season with the bat.
Even against us he scored 32 no, but these were not enough to trouble the mighty Beds Reserves in their match against Moxie's Higgs XI.
His stylish play and boyish good looks certainly kept the tea-ladies turning up for home games. It always amused me to see their crestfallen faces when told that he wasn't playing on a particular night. Perhaps I should include Madam Scorer in this too, but I like to think that she would prefer him to have a bit more meat on him and a lot less talent.
He is a superb fielder and an integral part of our team. We are a much, much better side when he plays for us, but for some odd reason he does not get asked to ball that often, but there again nor do I.
14) Julian Fellowes
Julian joined our merry band at the instigation of Dotty Neale.
He has the rare talent of being a half decent cricketer, which by definition must also mean that he is a half crap cricketer. Thankfully we only saw him at his best, if we ignore his dropped catch, which we obviously haven't. He can bat a bit as well and I believe scored 20 no in his first game.
As a cricketer of note, myself, I always welcome the introduction of fresh blood to the squad, unless of course such an acquisition would herald an end to my illustrious career.
15) Darren Taylor
Darren Taylor was allowed to play occasionally this season. Sex is not as good as cricket, but can he see that?
He was his usual self in the field but since winning the bowling figures a few years ago, his efforts to emulate those heady days have hit the buffers. An example of his decline was when he managed to have three fours knocked off his two overs in the first game when we thrashed Enville thirds. Incidentally they only hit four fours in the whole game.
He is an exciting batsman, an expression which usually means that the player makes runs fast and promptly loses his wicket, as it does in this case. He still dines out on his heroics against Mysis last year, but despite being hen pecked, he hasn't really lost his touch completely.
16) David Pearson
David hardly played for us this year but is always willing to step into the breech when needs must. He played against the London people and ended up with figures of 5 overs 2 for 18. It was alleged that both wickets came from balls on their third bounce, but surely that would be deemed a no ball wouldn't it, so perhaps it was only two bounces.
The following match, he travelled all the way to Yorkshire, did not bat, and didn't get to bowl. I know that situation only to well. Unlike so many of my games, he did have an excuse however, as apparently he was injured.
17) David Thomas
David is instrumental in us playing down the drive from here. He also seems to be instrumental in arranging half of our fixtures. Thank you David, And a big thank you for having the courage in invoke the short run rule against Avon enabling us to win a game that we should have won easily, but which went to that controversial last ball. He also impressed by showing faith in Dawn's legendary navigational skills, and showing up on time for the Yorkshire game. A pity Rhys isn't so reliable at turning up on time. I have heard that he had left the previous morning, which shows commitment.
18)    John Davidson
Davo keeps his appearances to the absolute minimum these days. He did however trek up to Dridlington with Dotty Neale, and took up where he left off last season, bowling an excessive number of wides. As he is Madam Scorer's boss, you will I am sure forgive me if I draw a veil over his joke sick (as against his sick joke) and his diminished ability to bowl. It is always a pleasure to play with this wily old man and I hope that he will deign to turn out a bit more regularly next season; after all he could always replace Joe for the big games.
19) Brian Polehill
Sadly the Polecat managed to avoid playing in any games this season. He did however find time to arrange a game against those awfully nice in-breds in darkest Neen Sollars. I am sure that his desire to fish in that strange land, whose cricket grounds have no facilities and to all intents and purposes no pitch, just a hill that has been mown. It is in this strange Land, where men are quite unpleasant, and women have beards, and where sheep and geese live in fear of being sexually assaulted.
The good news for some of you is that he has already arranged next season's trek to this strange land.
20) John Warner
This mild mannered man had a very quiet season with bat, ball and in the field. He was however a successful skipper, outthinking and out witting the fat grey fox.
There is little else to add except that he is one of the world's gentlemen, quiet unassuming, and a very talented cricketer. The skipper seems to remember me missing a ball on the boundary in the Avon game but I am sure that I was either blinded or distracted by the sight of three drunken women tottering around the pitch.
On that subject, did you all notice that they never watched the game whilst sober and gave Madam Scorer no assistance at all. Well done Jo, Sue, and Nicola. Your husbands were I am sure embarrassed at the time and probably are again now as they remember the giggling and farting (especially Sue) as you dreadful women passed us by on your lets sober up stagger.
21) Karl Aston
This is where I refer to someone who is not present to defend himself.
Carl was inflicted upon our exclusive band of athletes by an old school friend of his in the form of Adrian Susman. We then found out that he had worked with Mike George. We also found out that he isn't that keen on catching balls, apparently it hurts his hands.
He also wears earrings and probably paints his nails, but as he isn't the same size as Lee and isn't here to night, I think that I can say that he is likely to be idolised as the late Sean Jones was.
He will, however be remembered for taking the catch off Dotty's bowling, that dismissed the bionic Darlaston, although in my memory it was me who caught him, with a fine diving catch, but I may be mistaken.
He managed to goad the placid Michael George into sledging him throughout his first game for us, a feat that must have meant that there was some awful hurt suffered by the wily old one, when they worked together.
Perhaps he got Mike sacked or accused him of some vile deed. It must have been serious as it happened about thirty years ago, when Michael was young. Come to think of it, how old does that make Adrian if he and Karl went to school together? The knock on effect is horrendous, because as Adrian is ten years younger than his wife, how old does that make her? It all makes one wonder what on earth possessed Adrian to introduce him to our team, and open this unsavoury can of worms.
That brings us to the end of the end of season report except that I will now turn to a word that strikes fear in my heart. A Duck. No not one of those deformed creatures from Neen Sollars or the geese but an innings noted for a distinct lack of runs.
For the first time in years, I can report on those poor souls who suffered the agony of returning to the bosom of their friends without having managed to get a run, without mentioning my own name.
There were 7 of you this season.
The first one was actually attained whilst playing against us rather than for us, but the circumstances make it noteworthy. It occurred in the Higgs game and an arrogant Moxie ran out the boy Jones. There was no apology, just a sneering comment about the lad's turn of speed. Smacks of "I am the boss and you're expendable" to me. Anyway it was a relief for the Beds to see such a good batsman, needlessly culled and the game lost by that action.
We were then treated to the sight of three of our number succumbing in the opium belt of darkest Worcestershire around the area of Neen Sollars. Two of the three put up a desperate fight, Lee Bywater facing 15 balls and Andy Hill 13, before falling to some lucky delivery. David Pearson was much more economical falling after only 3.
The game against those strange coves from "darn sarf" saw two more victims, with both the Skipper and Vernon Currie falling after three balls each.
The last one smacked of my feeble attempts in past seasons. Mike George travelled all the way to Yorkshire to be bowled second ball, but at least he hadn't travelled from the West Indies to suffer the same fate like that nice Mr Rasche did several years before.
I know the shame that you are all feeling now as I have suffered that cruel fate many, many times. Who knows, perhaps as a result your cricket careers will blossom as mine has done.
Bedouin of the Year
As usual I have been faced with the daunting task of awarding this much sought after trophy to someone who epitomises the Bedouins spirit, whatever that may be.
There is a man whom I have often considered, but for personal reasons ultimately ignored, who has always been the ultimate Bedouin.
He always gives his all. He loves to win. He is ungracious in victory. He always has an excuse in defeat, a thing that I have witnessed first hand. He has certain qualities that make him stand out in a crowd.
Next season will possibly have great significance for him.
Have you guessed who it is? Oh come on It is of course our beloved leader, Brian Susman.
I hope that from the build up you may have thought that I was awarding it to myself, which obviously would have been a popular choice. But no, I decided to reward someone who has looked after the team since just after the war, and who has nurtured the likes of a young Polecat, and an even younger Roger Farmer, into the fine players that they became. He organises little things like the fixtures, the teams, the ground, the teas, and the quiz. This ignores his past organisation of the Duck Supper and the newsletters.
Some of you may realise that due to his great age, he is taking late retirement from Insurance Publishing, and will therefore have a lot more time to dedicate to our well being.
I hope that despite his now well documented health problems, both physical and mental, he will long continue to lead us in our charges over the top for many years to come.
Well done Brian
You have probably noticed an absence of the word fines this year, and this is because I feel that most of you couldn't afford the amounts levied upon you.
So this year, and this year only, I will let you all off the huge amounts that you would have been charged and ask instead that you each donate £3.00 to be split between the Club and Children in need.