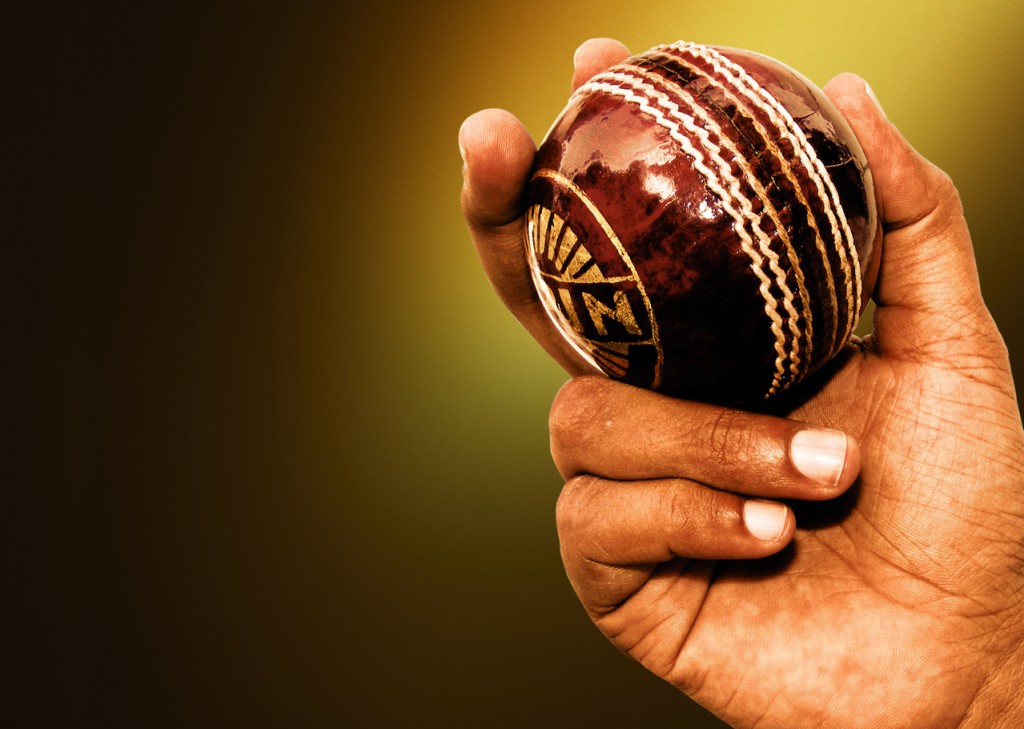 Bedouins v Kinlet at Enville – Sunday, 25 July 2010
Bedouins won by 6 wickets
Something strange and inexplicable is happening within Bedouins Cricket Club. All of a sudden after a few seasons of ham-fistedness of the first degree, the team has started to hold catches. After the six catches in the last game, another six were clung onto (and in some fashion) in this win over Kinlet.
The Bedouins welcomed Kinlet to an overcast but warm Enville, hoping to have some revenge for the stuffing they received earlier in the season at Kinlet's ground. Both sides fielded ten players. George was still injured but Hill A came through his late fitness test, deciding that he would be able to hold a full pint of beer without hurting his bruised finger.
For once the skipper won the toss and decided to put Kinlet in to bat. Bywater and Pearson opened the bowling and both bowled so well, and kept the Kinlet batsmen pinned down that they both bowled their eight overs straight out. Pearson's figures of 0 for 31 from 8 overs don't really tell the story. The occasional wayward ball was punished by Kinlet, but there weren't many and his line and length was mostly perfect. Bywater's 0 for 13 from 8 overs was supreme and the pair kept Kinlet down to 46 from their first 16 overs.
The change saw Johnston's mate Indy (who came with Des to help us out) come on to replace Bywater. We know him as Indy, that's not his real name but apparently that is too hard to pronounce, so we shall call him Indy, and a jolly nice chap he was. He too kept up the pressure and his opening spell of four overs went for just eight runs.
Johnston replaced Pearson with his heady mix of flight and guile and will consider himself unlucky not to have picked up a wicket. Webster and Crook both retired on 50 for Kinlet and Engleheart dug in for a hard fought 23 but once these top three batsmen had departed Kinlet wickets started to tumble. The bowling was shared around; the skipper taking over from Johnston and unusually not giving too many runs away. His 3 for 22 from 6 overs included two caught and bowled, one a nonchalant one-handed (left-handed) catch. A sharp stumping from Hill J. accounted for the third wicket.
The other end saw Hancock turn his arm over for three overs. He would be the first to admit he got carted a bit but it was great to see the team still encouraging him and that's where the team spirit has started to shine through again. And as someone who has only taken the game up seriously this season, at least he had the balls to give it a go. Hill A. also gave it a go. As someone who also doesn't usually bowl his 1 for 21 from 3 overs was a result and we had the joy of, bowled Hill, caught Hill as Hill jnr took another catch behind the stumps.
Indy came back for a couple more overs showing good pace and claiming a deserved wicket to finish with 1 for 14 from 6 overs. Goodman took a wicket with his first ball and went on to mop up with 3 for 18 from his 3 overs. There was another catch from the skipper in there, who has decided the easiest way to catch a ball is just with the left-hand. At least he's found something else to do with his left hand now. Hill J. took another catch behind to cap off a good performance.
A great showing from the Bedouins in the field, keeping Kinlet down to 191 from their 40 overs. The effort was faultless, especially Johnston who threw himself to the floor on numerous occasions. He, Hancock and Pearson saw a lot of the ball and made a formidable barrier but everybody did their bit.
After a glorious break between innings of tea and cake laid on the the Bedouettes, the Bedouins set about chasing their target of 192 and they made a remarkable start. Branch and Hill A. looked totally in control with Branch particularly milking the leg side but Hill A. also ran the field ragged. Both retired at the 50 mark and in fact the Bedouins didn't lose their first wicket until they were on 142; Goodman making 27 before being given out lbw.
Hill jnr got in and then went for the big shot and was bowled for 4. Johnston fell lbw for 4 and Indy was caught on 5, so this mini collapse looked a little worrying for a while but all that changed with the introduction of Bywater. He hit the ball harder than anything the skipper can remember seeing in his long Bedouins career and some of his off drives were pure class. He was joined by Hancock and it was great to see him hit the winning runs by launching the ball to the deep extra cover boundary for four. A great way to win the game not just for Hancock personally (who definitely enjoyed it) but for all involved. Bywater finished 32 not out and Hancock 5 not out.
After being thrashed at Kinlet by 71 runs and not performing well it was good to see the Bedouins make a fist of it and enjoy it so much in the process. A bit of the old Bedouins spirit was back and long may it continue.
The day was rounded off by another superb buffet and many thanks to the Bedouettes for that. What a cracking day.