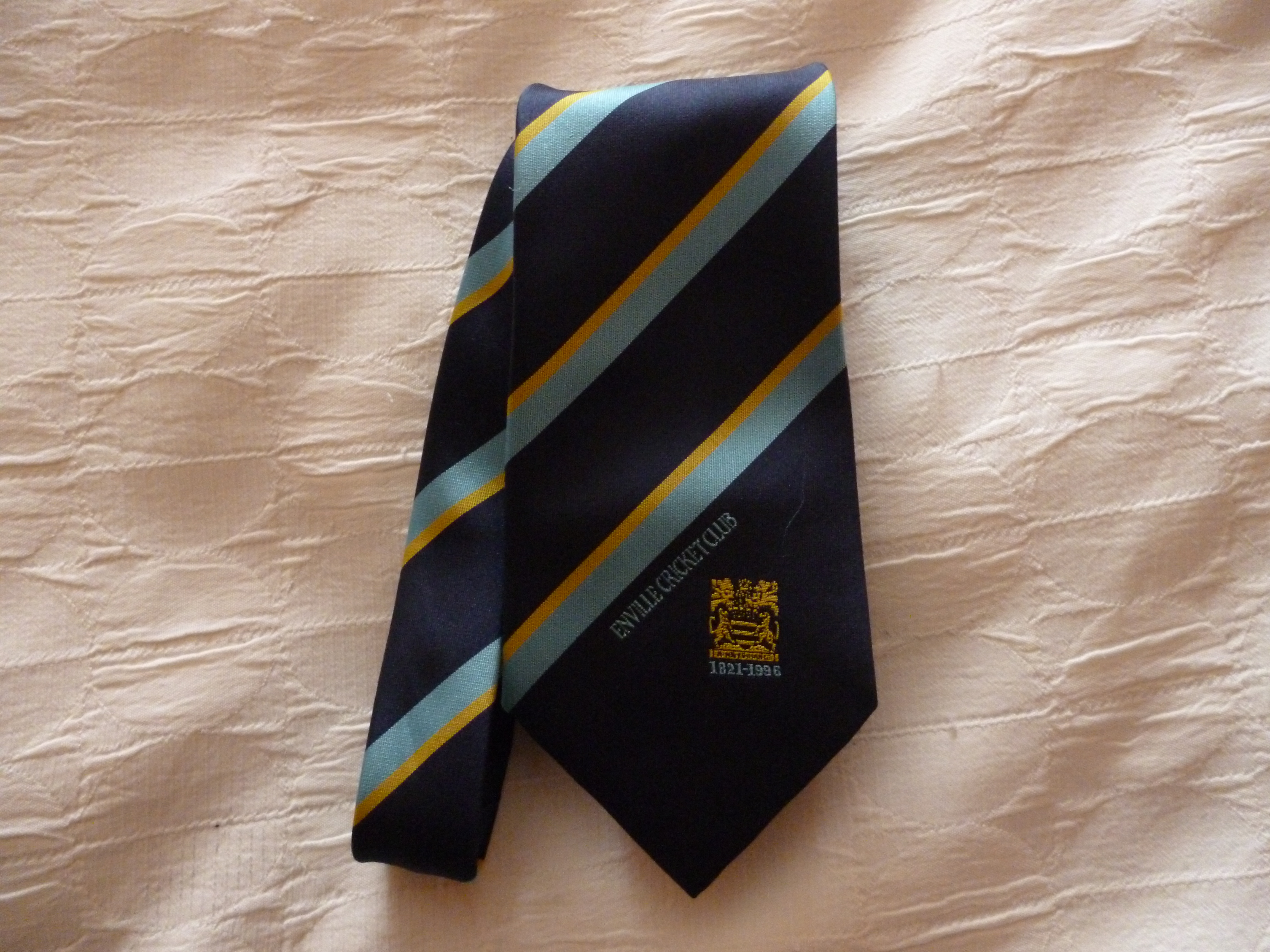 Bedouins v Enville Over 40s at Enville – Tuesday, 26 June 2012
Match tied
Spratters writes:
We hadn't been told whether the game against Enville was home or away, so I took a gamble  and went to the home ground.  A 50/50 chance but luckily all the Beds were there, and the warm up routine (carrying the bags from the car to the changing room ) was in full swing…….
I can never decide if it's best to write these reports referring to myself as I or Spratters. I think they call it 'first person and third person' or something. ( I don't know where the second person got to).  I'll do 'third person'.
Beds batted first, and Spratters was to get the shock of his life – OPENING the batting with skipper John Branch. This was the first time Spratters had been asked to open for any club since 1985 at Kirby Muxloe CC when he was handed a tin of peaches and a tin opener by one of the tea ladies.
A solid but slow start, (Branch solid, Spratters slow) saw the Beds to 46 for no wicket after 11 overs, seeing off the opening bowlers, Moran and Roberts. Branch retired on 30, and was replaced by Woodhouse who was unfortunately bowled through his legs for a duck .  Next in was Gregory, who hit three super fours but was then caught and bowled for 12. Johnson next, bowled for 2 and Bywater, came down the wicket to off spinner Perkins and was unfortunately stumped for 1. I think by this time Spratters had been bowled too, again by that Perkins bloke for a tentative 19.  This brought Hanckock and Hill Jr. to the wicket, the former looking good for 9 before being caught off the bowling of Moran, and Hill Jr. hitting a quick 17, including two sixes, before being bowled by T. Davis. George and Pearson batted out the remaining overs ending on 3 and 4 not out. A total of 106 for 9 off 20 overs.
The Beds opened the bowling with Spratters and Bywater. Bywater keeping it very tight with 4 overs for 8 runs. Spratters not so tight with 4 overs for 19, but picking up the wickets of the openers  M. Perkins (bowled) and Davis caught behind, ( a good clean catch by Hill Jr.) After 8 overs, Enville were 32 for 2. Next to bowl were Gregory and Pearson, Gregory 3 overs for 19 and Pearson 4 overs for 25.  At 15 overs Enville were 71 for 2 and the Beds needed to slow down the scoring and get some wickets.  Woodhouse and Matt Grainger, a regular Enville player drafted in to make up our 11, came on to bowl the last 5 overs. Woodhouse's first over only going for 2, and Grainger's first a bit loose and going for 8 but picking up the wicket of  Pearsall. Woodhouse then bowled Sandford, on 21 (an important wicket) in his second over, leaving Enville needing 14 off the last 2 overs. Exciting stuff!! The 19th over went for 9 and Grainger had to bowl the last over with Enville needing 5 to win. So no pressure then. Two dot balls and then a wicket, that of  Roberts who was looking a bit dangerous. 5 needed off 3 balls. Next ball a dot, and then the next driven for 4 by new batsman Perkins. Scores level and one ball left. Perkins hits the ball but it doesn't go far, and they set off for a run, the ball is hurled to the keeper and the bails removed before Craven the non striker makes his ground. Scores level and game over!!