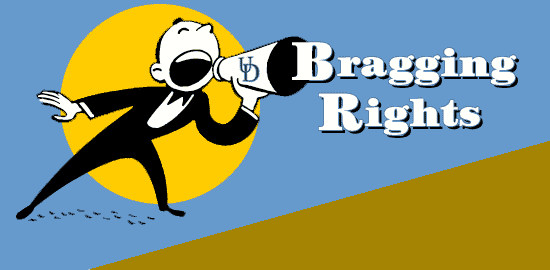 Bedouins v Enville at Enville– Wednesday, 22 August 2012
Beds win by 4 runs
Liverpool v Everton, City v United, Barca v Real Madrid, Brentford v QPR – none have the same intense rivalry to match this game. Bedouins turned out to play their landlords on Wednesday in a keenly fought local derby, with both sides desperate to hold on to the bragging rights for another season. Unfortunately for Enville, it was the Bedouins who came out on top.
Bedouins chief whip had showed an incredible ineptitude in being unable to count from one to eleven and so it was that a team of twelve turned up to play. Luckily Enville were in the same boat and so it was agreed to play 12 a side.
The Beds were again ravaged with injury with skipper Branch still lame from the Halifax Tour. Hill A. , Woodhouse and Lock were still plagued with back problems. A recurring theme in this side. Hill J. was kept away with work commitments. Hence McConnell, Faulkner and Moran were all late (but quality) additions to the side.
Who won the toss is still a mystery but Bedouins batted first, opening with Susman and Bywater. These two had a steady opening partnership of 69 in 13 overs, so steady there was unwarranted barracking from the rest of the team. The slow and low wicket made it hard to get the ball away though and this was shown in the batting collapse that followed later.
Susman had been the first to go, cleaned bowled by Burn when on 28. Bywater retired shortly after on 32. The rest of the batting side contributed little – Gregory was caught at mid-on for 3, Faulkner was caught for 7, and Lippitt went for a duck followed by Ferguson for a golden duck. Spratley and McConnell both finished not out with 7 and 5 respectively and the Bedouins had clawed their way to 99 for 5.
Bedouins made early inroads into the Enville batting line-up. Moran, who looked dangerous from the start had J. Smith cleaned bowled with the score on two and finished with 1 for 5 from his 4 overs. Pearson, opening from the other end, was carted for a 6 in his first over and was taken off by stand in skipper George after two overs to be replaced by McConnell (4 overs 1 for 16).
Enville looked to be going well. B. Oakes retired on 31, opener N. Smith had made 20 until falling to a good catch by Lippitt (any catch by a Bedouin is a good one) off the bowling of Bywater. There were however several catches put down as usual, the most memorable being Ferguson at deep square leg, racing in to grab the ball, only for it to fly through his hands during a swallow dive to the turf. Very dramatic, very funny.
The key moment was Enville's Parfitt being run out when on 22 and looking as though while he was at the crease, Enville would storm home. It was a great shy at the stumps from Lippitt who also later took a good low catch off his own bowling. Thankfully a better performance in the field than with the bat. He also finished with bowling figures of 2 for 1 from his one over. Bywater put in a good stint to finish with 2 for 23 from his 4 overs. Spratley was a tad expensive for him with 1 for 31 from 4.
One highlight was seeing Enville legend Fred Hodges at the crease at the age of 104. Quite remarkable to see him running quick(ish) singles. He couldn't rescue Enville though.
The light for the final five or six overs could only be described as poor and Enville may cite that as the reason the failed to reach their target of 100. It doesn't matter, Bedouins won.
So that wraps up another season for the Beds; one that looked like it may never get going. It was probably the worst season ever, weather wise, and in the end only 7 fixtures were fulfilled. However the final tally of won 4, lost 2, tied 1 would indicate that all said and done, it was a pretty good season for the Beds. Let's hope for some sunshine next year.