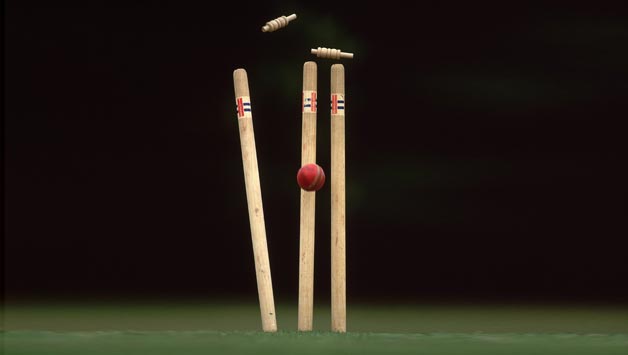 Bedouins v Chancers at Enville – Wednesday, 21 May 2014
Beds lost by 18 runs
Bedouins came down to earth with a bump in their second game of the season, losing by 18 runs to the Chancers.
The visitors batted first and, with a solid batting performance, maintained a good scoring rate to finish on 117 for 3.  Pick of the Beds bowlers were Spratters (1 for 16), Paul Moran (1 for 10) and Josh Lemm (1 for 18).
In the Beds reply, Andy Hill and Neil Smith were both out early, followed by Adrian Susman.  So it was left to Lee Bywater and Paul Lippitt to get the innings going.  But both had to retire on 30, and the next few batsmen could not quite keep the run rate high enough to challenge the Chancers total.
Beds finished on 99 for 4.
Chancers 117 for 3 (Spratley 1 for 16; Moran 1 for 10′ Lemm 1 for 18)
Bedouins 99 for 4 (Bywater 30 not out; Lippitt 31 not out))