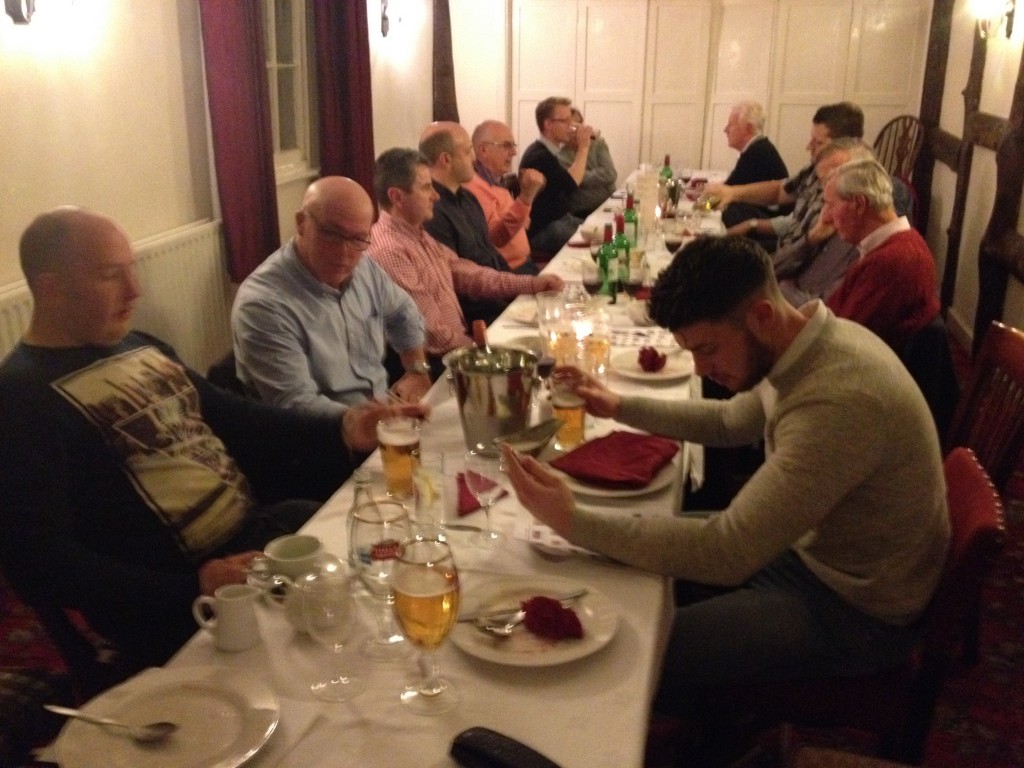 Bedouins held their Duck Supper on Friday 27th November at The Cat, Enville and as usual it was a very jolly affair, although not without a hint of controversy. The quiz, provided for entertainment between courses, proved popular and was won by Andy and Jonathan Hill, although there was a Stewards Enquiry as the ladies table also took part unofficially and scored more than anybody else. It was the Hill's that scooped the prizes though.
The food was excellent and afterwards there were the traditional seasons reports from Mr Chairman, The Skipper and Mr Treasurer. The Skipper's report was somewhat unorthodox and ended up being more like a group discussion in an old people's home with all players around the table being invited to discuss their current ailments. It was a kind of group therapy for old knackered cricketers. I think that we established that, come next season, we may only have one or two totally fit players.
Mr Chairman reported that the club may well have a few extra fixtures next season, which is good news and he gave us a few of highlights from last seasons performances. He then presented the prizes for the winner of the bowling and batting averages for the season which this year turned out to be one and the same. Jon Stanier, our very own TV celebrity from Homes Under the Hammer was head and shoulders above everyone else in the averages (view the averages here), showing his pedigree from years gone by. He's rumoured to be heading for the jungle next year to appear in "I'm a Celebrity, Get Me Out of Here!"
Mr Treasurer reported that the club is fine fettle financially, and as a result of that the club is investing in an extra supply of shirts and some new baggy caps, complete with club logo.
The final presentation of the night was for Bedouin of the Year which was won by the clever dick below. The trophy, for those that don't know, was the idea of Bedouins legend John Warner who wanted something suitable to commemorate his late mother and recognises not necessarily, the best player over the season, but someone who epitomises the Bedouin spirit. And believe me, this Bedouin was full of spirit come the end of the night.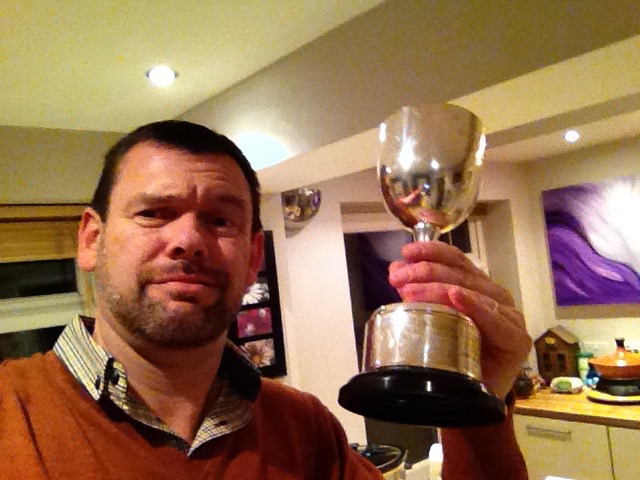 More photos from the evening are available here.