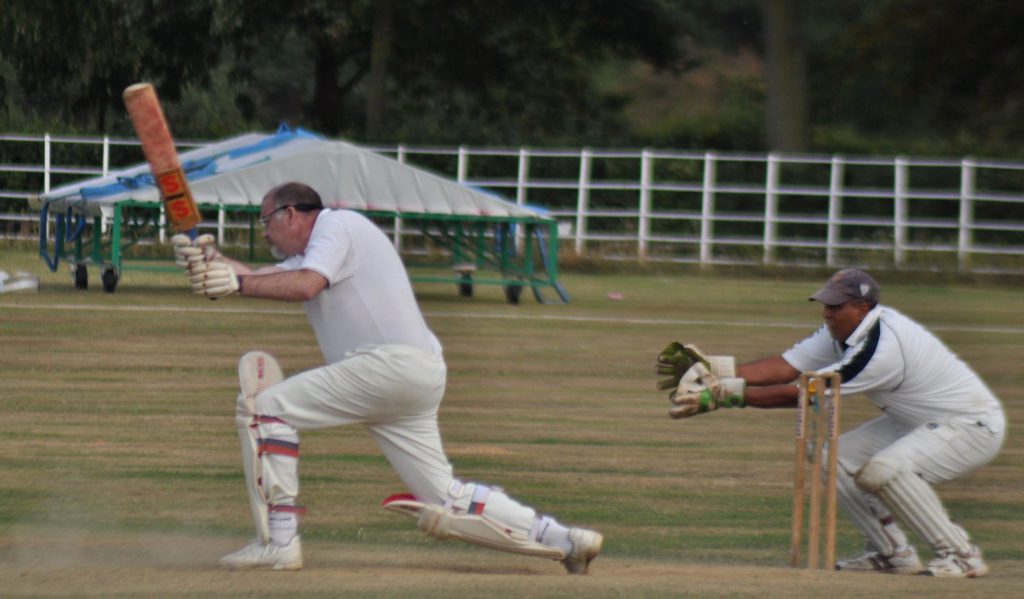 It is with great personal sadness that I must pass on news of the death of Rob Lock. Rob played for the Bedouins around 2011, and brought with him a great knowledge of the game. Not only that, he was a good bloke to have a round, as was his father who often came to games with him. During his time with us he suffered with a bad back, bad knees and ankles and this restricted the number of appearances he made for us. But those who played with him will always remember the way he threw himself around in the field, oblivious to further possible injury.
There was also the time Rob was fielding on the boundary. The ball went to him, he picked it up and shaped to throw it into the wicketkeeper but somehow managed to throw the ball back over the boundary rope. He actually injured his shoulder in so doing, but still managed to see the funny side of it. A classic Bedouins moment, and I'm sure if he could see this now, he'd have another good chuckle. That's just how he was.
In his youth (we played together in the Oldbury Wells school team) he was a pretty nippy bowler and a good bat and I think he had trials with Warwickshire and may even have played at youth level. He was restricted to bowling off-breaks for the Bedouins, but still showed some classy strokes with the bat, which led me to christen him 'The Flashing Blade'.
Rob eventually decided to go and live in Spain, and I know he had happy times out there. He had an apartment with a rather nice view of the sea I believe. There were a few pictures and comments on Facebook and we kept in touch via email as he continued to follow the Bedouins from afar.
It's believed that Rob died of a heart attack on Thursday 8th September. He was found by his son who was out there with him. I'm sure all Bedouins would offer their condolences to Rob's family.
Rob is pictured above, hitting the runs that won us the game against the Halifax boys in 2011. This is how I will always remember him. The Flashing Blade.