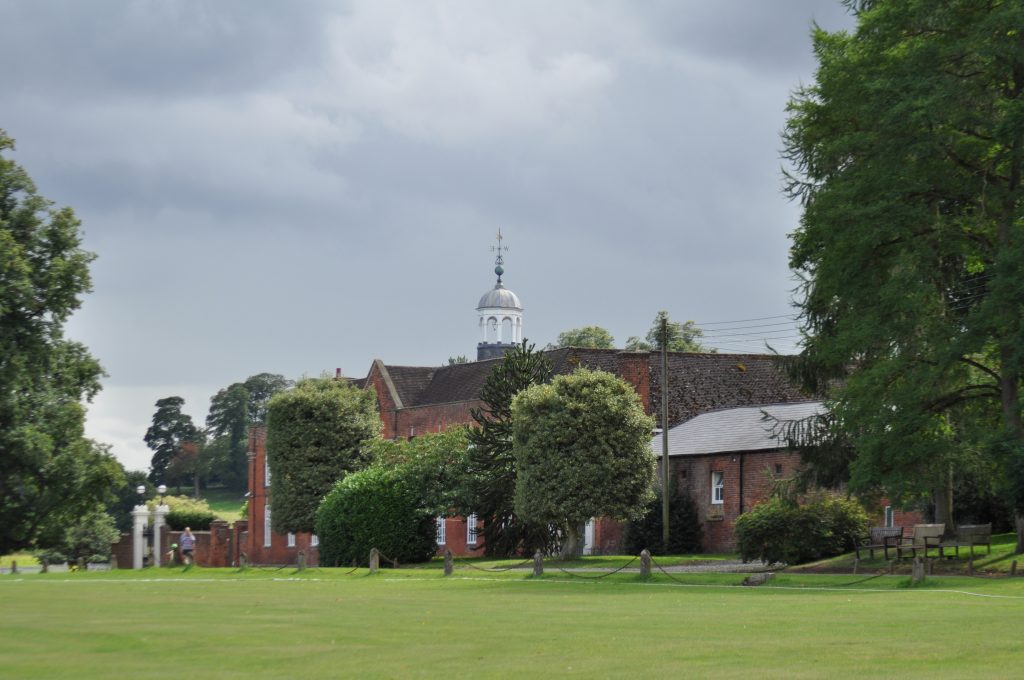 July 3rd 2019 – Bedouins won by 6 wickets
Just as the Bedouins were keeping an eye on the score from Chester-le-Street as England took on New Zealand for a place in the World Cup semi-finals, so the England players were being regularly updated on the Bedouins' performance against Pedmore at Enville. They will not have been surprised to learn that it was yet another winning night for the Beds – just as it was a winning day for England.
The Bedouins' undefeated run now goes on to four games, as the home side beat Pedmore by 6 wickets with more than two overs to spare. All right, that sequence contains one "no-result" as the rain came down in a Sunday game against Oldswinford, but we only had to beat a score of 190-plus for 1 to register a victory on that occasion when rain stopped play!
On a beautiful June evening, Enville was looking at its verdant and colourful best, with beech trees swaying in the breeze and the outfield well trimmed and looking very fast. The picture on the field of play, though, was very much black and white, as the visitors turned up in their "away strip" of basically black shirts and trousers – all of which brought a "hrmpph" or two from the scorer's table and the occasional "wasn't like this in my day".
In fast-scoring conditions, the Bedouins bowlers all did well to restrict the Pedmore batsmen to a 20-over score of 119 for 5. And this was in spite of the Beds' apparent desire to establish some kind of club record for most catches dropped in a season. A few relatively easy chances were spilled, prompting a suggestion that the dropped catches habit was catching – or not, as the case might be.
Austin Gregroy had the best bowling return – 2 for 25 – and one of his two mates (yes, he does have two of them) who helped us out for the evening, Rich Hall, had 1 for 18. Adrian Susman took 1 for 20, but Martyn Smith took the bowling honours, as he recorded a clean-bowled wicket with the first ball of his two-over spell.
Paul Lippitt set the tone for the Bedouins reply, with two boundaries in the first over – remarkably neither of them with the Lippo Dab. He continued his hot scoring streak (hot Lips?) with 30 retired. Beefy Bywater included two sixes in his 22 and Austin Gregory completed a good all-round performance with 19.
The Beds finally ran out winners by 6 wickets in the 18th over and retired joyfully to the bar to yet another of "Sam 'n Sarah's super suppers".
Pedmore 119 for 5 (Gregory 2 for 25, M. Smith 1 for 12, Hall 1 for 18, Susman 1 for 20)
Bedouins 120 for 4 (Lippitt 30, Bywater 22, Gregory 19, Hall 18 not out)