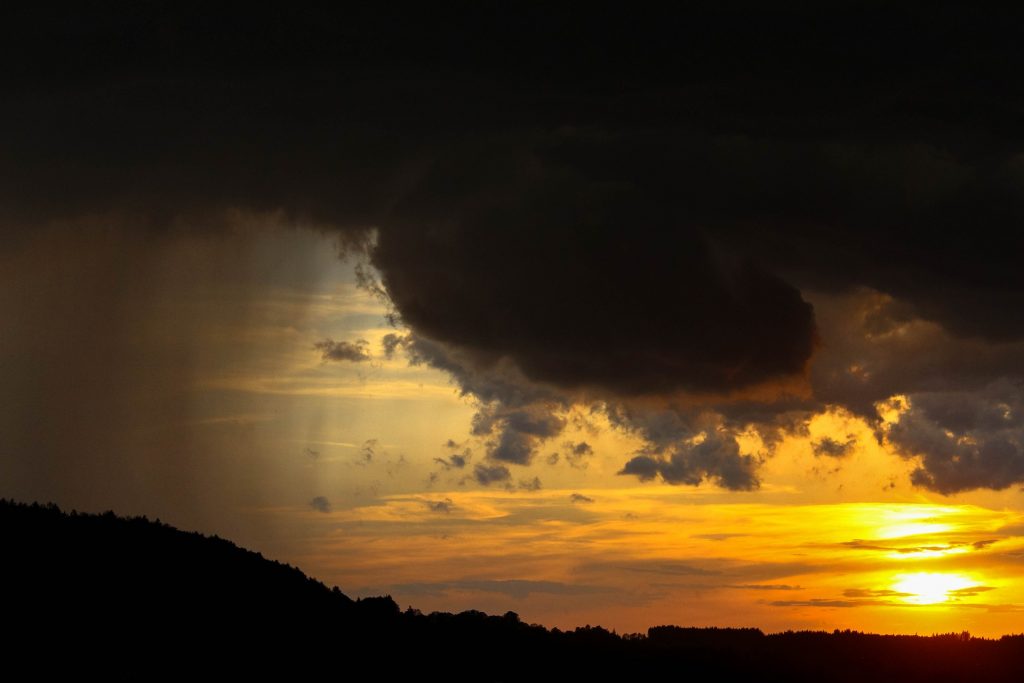 Bedouins v Fossils at Enville
July 28th, 2019 – Bedouins won by 4 wickets
After a week in which headline writers were hugging themselves with glee as "Britain baked" under clear blue skies and in record temperatures, come the weekend and the Bedouins were due to meet the Fossils again in the return match at Enville, it became far more a matter of:
R is for rain that's falling again
And shiny streaks on the window pane
And we can't go out, but I'm trying to think
That it's nice for the fields to be getting a drink.
And if I keep on watching, perhaps by and by
A rainbow will come and brighten the sky.
There – isn't that nice? Not particularly appropriate to a report of a cricket match, but nice nevertheless.
It rained all day Saturday and was still drizzling Sunday morning. Should we go ahead or not? That was the question. But thanks to the increasingly strong bond between the Enville groundsman and our head of watery wickets, Adrian Susman, we decided to take a chance on things improving during the day.
Fortune favours the brave and, with the Fossils showing commendable patience while keeping the teapot busy, a shortened game was able to start about an hour late. Fossils had first use of a wicket where the covers had done their job well. The Beds' opening bowlers, Adrian Susman and Mike George, were both in mean mood, the former going for just 10 runs in his 6 overs and the latter taking 1 for 14 in his.
Here we must enter an apology for Georgey. Mike was incorrectly stated in our previous report as being 99. He is not, of course. Therefore, apologies, Mike, we forgot about the leap year!
Join Stanier had two wickets and Mick Robertson one, while Paul Lippitt, who took a wicket with the first ball he bowled, completed just 1 over for 3 runs at the end. All of which gave the Fossils an acceptable score of exactly 100 for 5 in 35 overs.
The Beds lost 6 wickets in reaching their target in the 24th over – all clean-bowled (when did the Beds last lose all wickets clean-bowled). It was all pretty relaxed, as the score mounted at just about the required 4 runs an over. Then Tony Hancock, enjoying the heady heights of number three in the batting, fell to an unlucky dismissal – at least, that's what he says – when the ball came off his bat on to his toe, up his arm and on to the top of a bail. Sounds pretty straightforward to me!
John Howells was proceeding serenely to 26 before being bowled, but big Lee Bywater was in no mood to hang arouind, hitting three 4s and two 6s in his 34, and it was left to Adrian Susman to round things off with 12 not out. Another win in an increasingly successful season for the Bedouins.
Fossils 100 for 5 (George 1 for 14, Stanier 2 for 20, Robertson 1 for 31, Lippitt 1 for 3)
Bedouins 101 for 6 (Bywater 34, Howells 26, Susman 12 not out, Lippitt 11)