Belbroughton v Bedouins – at Belbroughton – 26/5/21
Bedouins lost by 8 wickets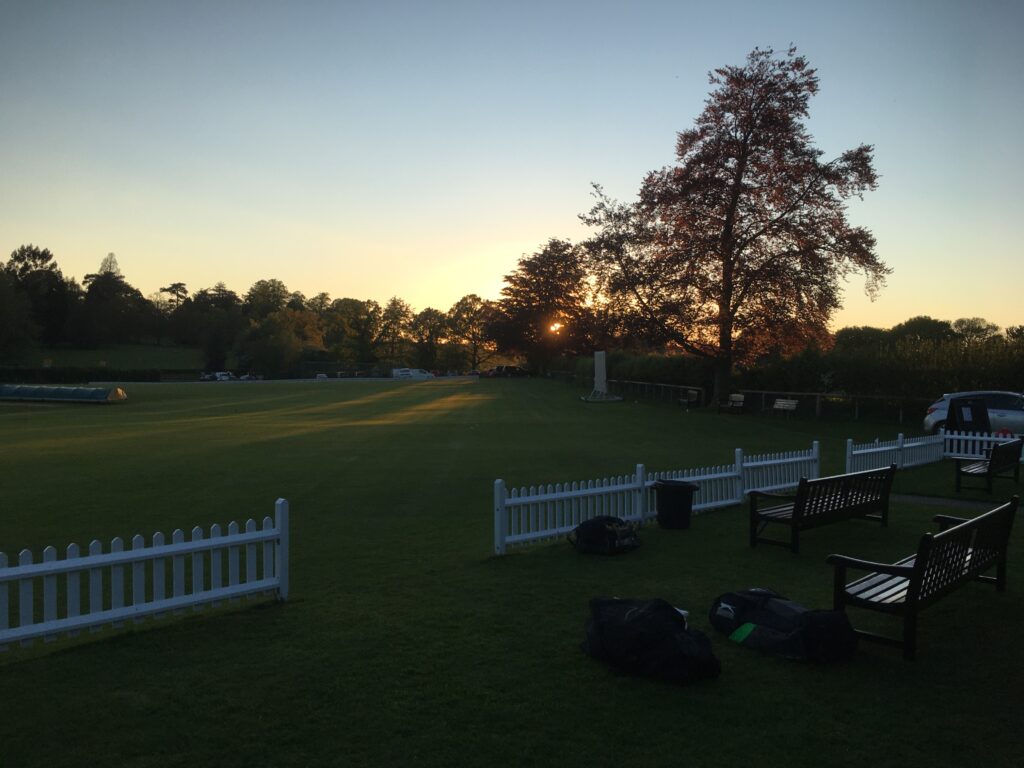 After missing a whole season of cricket in 2020 and possibly more importantly, having no indoor nets to help get back in the swing of things, Bedouins played their first game of 2021 away at Belbroughton.
Our first two fixtures fell victim to the inclement weather so it was a relief to finally get a game on. A few Bedouins had already played a little with their club sides. Thank goodness. Those that hadn't looked a little stiff and rusty.
Beds batted first on a wicket that could best be described as a 'pudding'. Very slow and with little bounce it proved hard for both sides to get the ball off the square. Branch and Howells opened with the former departing quickly, losing his stumps when on one. However, the evergreen Howells showed his quality and even ran four twos in one over on his way to 20 before being bowled.
The wicket wasn't conducive to Jono Hill's big hitting although he did manage a six in his total of eight before being bowled. Stanier took a while to find his rhythm but once he did he found the boundary several times in his 26 before being stumped going for another big hit.
Wickets tumbled quickly towards the end of the Beds innings as they tried to add to a low total and in the end they scraped together a total of 87 for the loss of nine wickets.
Things looked promising for the Bedouins at the start of the Belbroughton innings. Bywater and Robertson opened the bowling and both made it very hard for the batsmen to get any momentum. In fact they had only amassed 14 from the first seven overs. Robertson's spell proved to be the pick of the bunch, returning figures of 2 for 12 from his four overs.
Two new batsmen settled in for Belbroughton and after a while they started to show their dominance, regularly finding the boundary. The result then only ever looked like going one way and they reached their target of 88 at the end of the 19th over and for the loss of just the two wickets.
Towards the end of a dull evening the sun broker through and it all ended with a very enjoyable curry supplied by the host club. As the photo above shows, we ate outside and watched the sun disappear over the trees. It's great to be back.