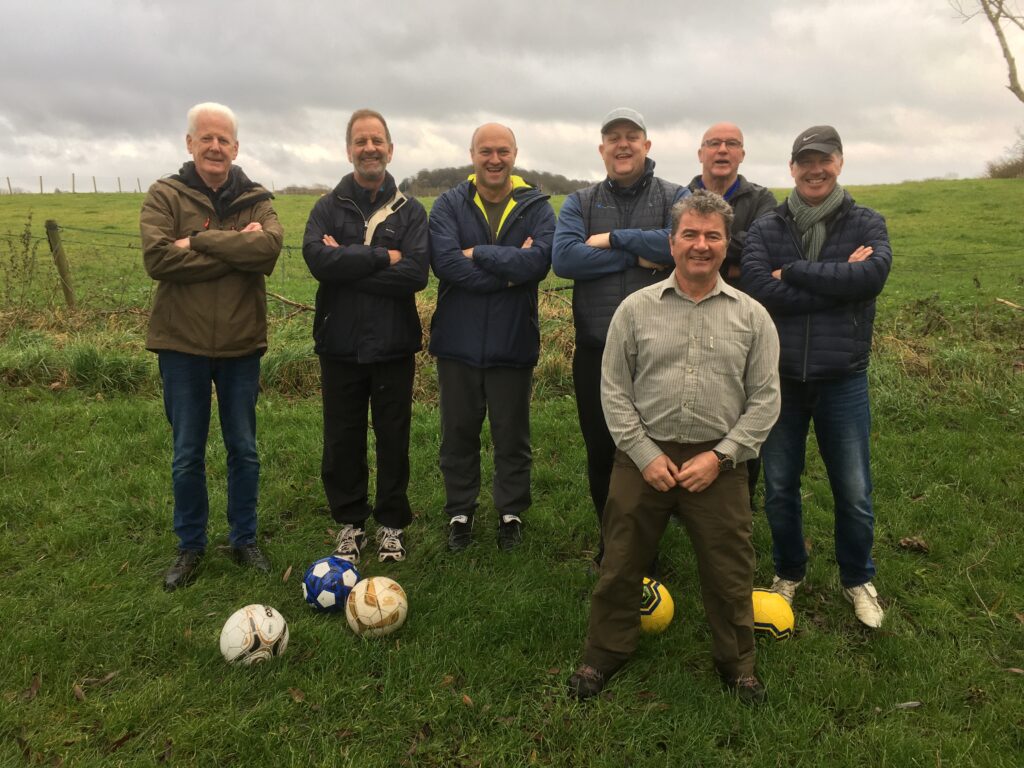 A dull morning in early December might not seem like a good time to try out a new sport but the suggestion was put forward at the AGM that the Bedouins should try their hand at a bit of foot golf. You know, it's golf but you kick a football around the course and the holes are extra large. Turns out that this activity is good fun and a great time was had by all eight players who turned up to play the nine hole course in Kingswinford.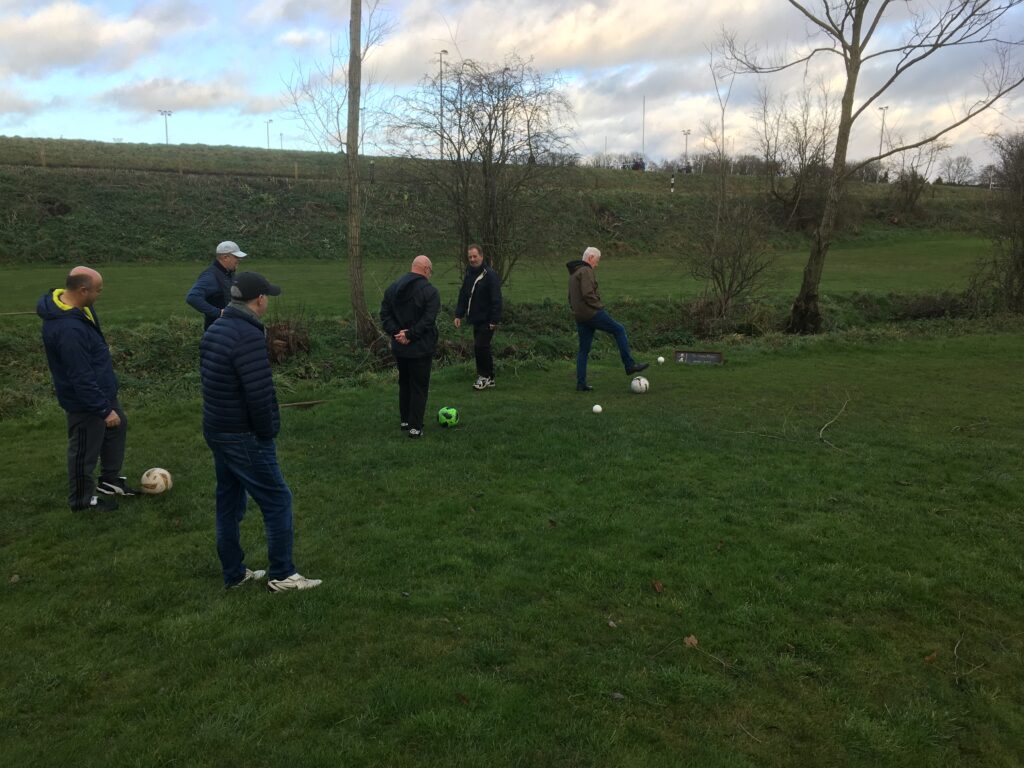 It should be said that foot golf is a lot harder than you might expect, even for those who had a misspent youth playing football regularly. Personally, I hadn't appreciated how much effort it takes to kick a ball any great distance and the fact that the course had a small stream running right through the middle of it made the challenge harder, and a lot balls had to be rescued. Playing in trainers was interesting, as some of tees were a bit spongy, so it was hard to stay upright. A couple of players did their best 'Bambi on Ice' impression.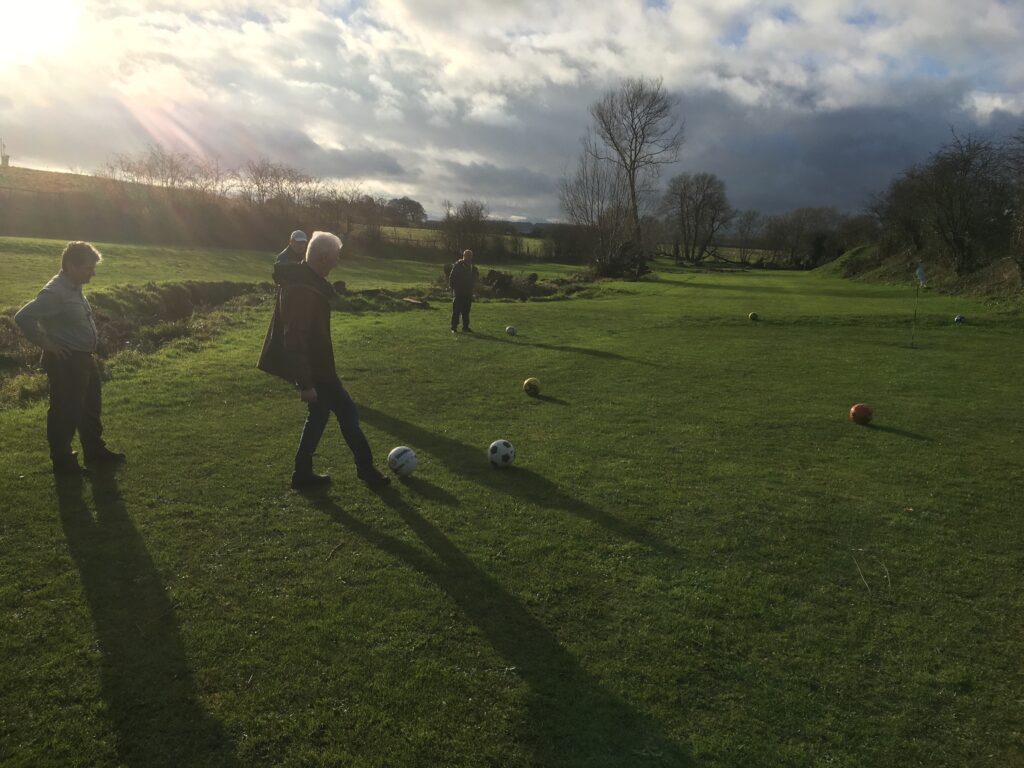 Anyway, those that played had a tremendous laugh so all thanks to Lippo for organising the event which saw the team made up of Smith N., George, Stanier and Lippitt win, with Skipper Bywater, Lippitt and Stanier in three-way tie for the best individual score of 32 (3 under par). Let's hope we can do it again next year.