After a brief departure away from our traditional venue in 2019, and having no duck supper in 2020, it was fantastic to hold this year's end of season event back at The Cat Inn in Enville. We had a good turn out with 19 present. It would have been 20 except for one self-isolating which was a shame but those there enjoyed some good food, a few drinks, and lots of laughs although the photo doesn't really capture the ambience.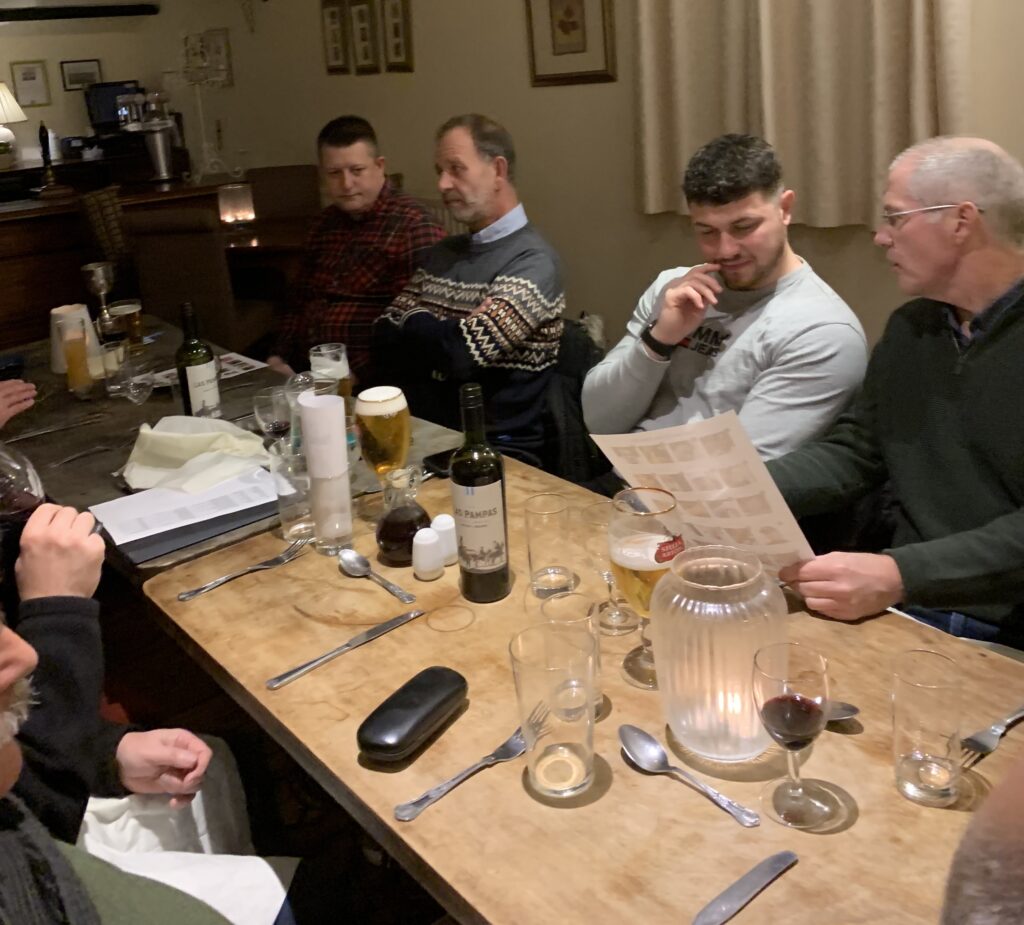 We managed to uphold the tradition of having a quiz to do between courses and this year it was the partnership of Hill snr and jnr that were victorious, although it did go to a tie break. All very exciting. They both went home with a bottle of wine. The M I Warner trophy presented for Bedouin of the year was deservedly won by John Howells. There can't be many septuagenarian wicket-keepers playing these days, and definitely none as athletic as John who was an ever-present in the side this year.
"So who won the averages?" I hear you cry. This year the batting honours went to Jonathan Hill with Mick Robertson topping the bowling averages. You can see the full averages for the season here, plus there are links to previous seasons.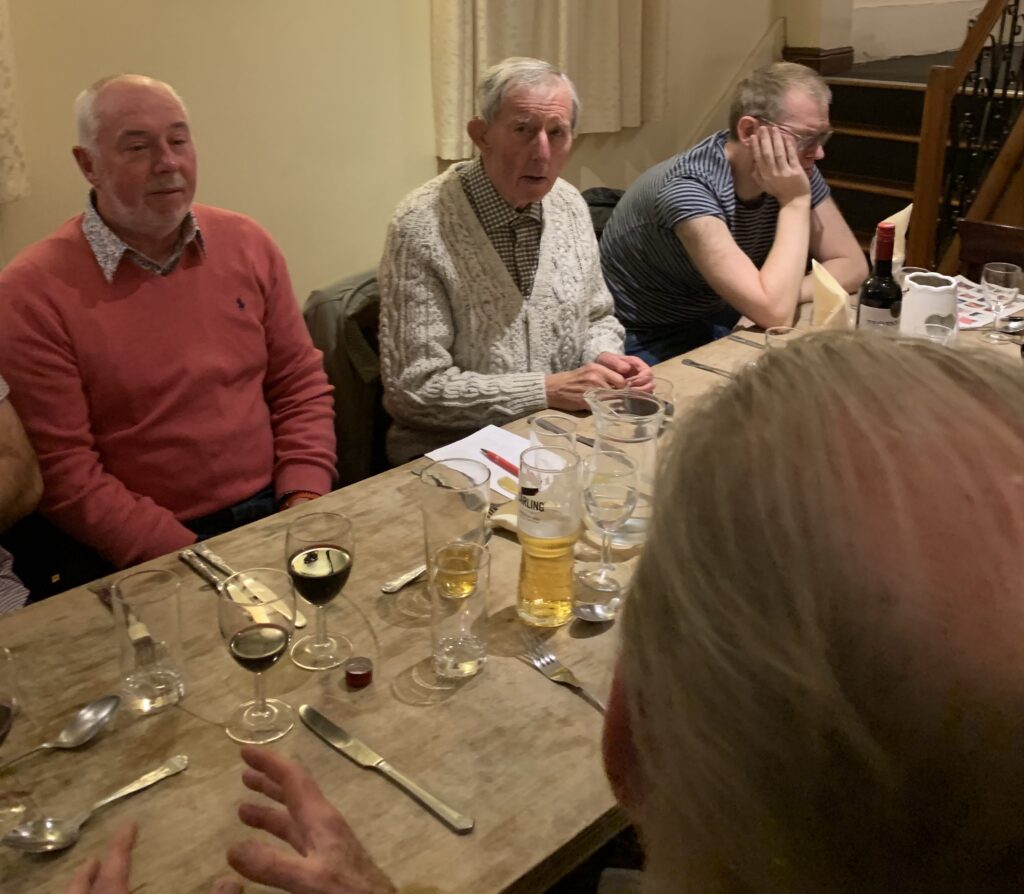 Our chairman gave an amusing end-of-season report which was followed by our Skipper's slant on it. This mostly focused on the sad loss of our ex-chairman Brian Susman in September. It was a difficult job for the skipper but he did a sterling job, delivering a heart-felt and at times very moving tribute to someone who had been a driving force for the club for many years.
For those who may not know, Brian's ashes were scattered at the ground with the permission of both Enville CC and Enville Hall, for which his family were most grateful. His other club, The Celebs, are arranging for a memorial bench to be positioned, hopefully near the score box where Brian spent many a happy hour and could sometimes be heard shouting "Get on with it, it's getting dark!". A fixture between the two sides is planned for next season where the Celebs hope to present the bench.
It was fantastic to be able to get the duck supper up and running again and marked the end of another season of enjoyable cricket. Let's hope we can do the same again next year. Stay safe.