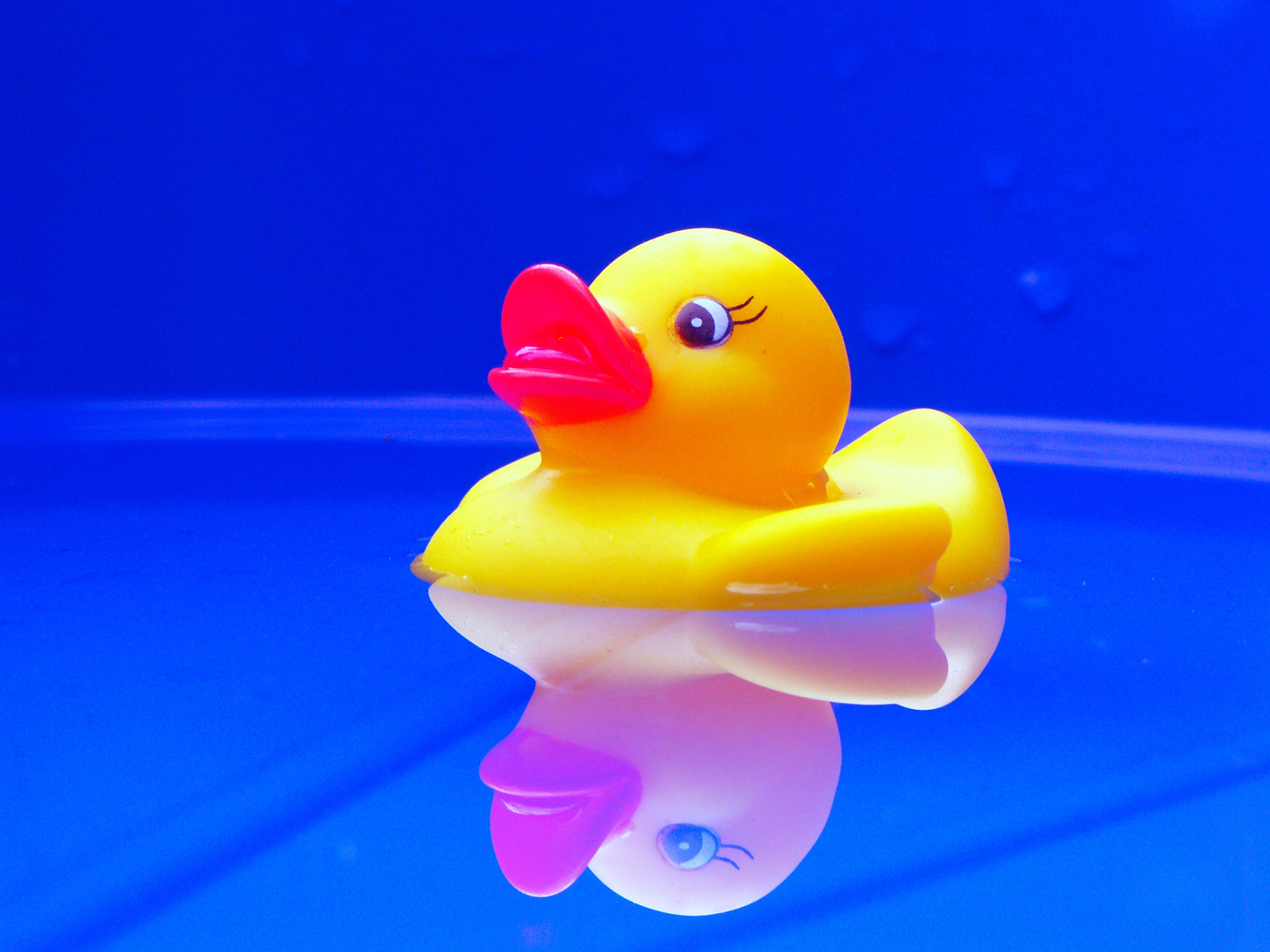 A re-visit of the days when Bedouins legend, John Warner, was in charge of giving a re-cap of the seasons happenings at the annual Duck Supper. No holds barred….

---
Good Evening Gentlemen
Welcome to yet another Duck Supper. It is always something I really look forward to, for many reasons. Good Food, Good Drink, Good Company and the usual banter over the events of last season.
May I also welcome our four new boys, namely Mark Jones, Rhys Thomas, Ned Kelly and Austin Powers, plus of course an old timer Nick Peg Leg Moxon, who makes a welcome return to the fold as a non cricketing married man, and heart breaker. The George girls haven't stopped wearing black yet though in Lisa's case they suit her and in Kay's case it makes a change for her to be wearing any.
This year the format has changed. Firstly I get to ruin The Skippers speech by inadvertently stealing all his material, due to us both using the Boy Adrian's superb, if libellous, set of match reports. Secondly as some of you are above reproach and some of the biggest offenders are missing, you will be fined by the number of times that I mention you. Right lets get on and earn the Club some serious money!!
Firstly, lets go back to those dark early February mid-week nights in Stourbridge, where a lot of us met up in order to do indoor nets. This was the 1st time I had been to such a session and I would reckon others were in the same boat. I think that some of this season's improved performances were because of those hours of toil in the sports hall. They gave us a foretaste of things to come when we manfully had to face what appeared to be a demonic drug crazed Dazza, launching an Exocet and removing one of only two bits of wood we were trying to protect, in my case with his first ball. Or the Tasmanian Road runner/Austin Powers, as he is known to his chums, whipping in a head height missile in the style of Vernon but with true pace. How batsmen must have relaxed when faced with three softies like The Skipper, Sean Jones and myself. Still it worked and I hope that we will all be there next year and I mean all.
Talking of Dazza, which we probably will quite a lot this evening, have any of you noticed that the universal cries of JESSIE have resulted in him getting rid of his earrings. A great improvement. Well Done! We don't want any more gender benders in our dressing rooms.
We had our annual Quiz Night, which was well attended, and won by real life anoraks. They even wore the uniform.
The weather at the beginning of the season did not bode well for our heroes, but happily we could play our first proper cricket match of the season against Higgs & Sons or Bedouins 2nd XI as they are also known. The grass was long and eyebrows were raised when the team sheet showed Polehill and Callow, but we were all up for it, and as long as neither player left the square, there was a good chance that they wouldn't get lost or trodden on by those normal sized players amongst us
At this point, mention should be made, of the sad affliction affecting our beloved leader. It manifested itself when he ran me out yet again.  I cannot and don't want to believe that he is becoming a serial run out merchant. How can a man whose is born to lead, who is a fine striker of the ball, gazelle like fielder, Gough like bowler, be such a total arsehole when it comes to call a run. Reputedly the South Africans employed him as the run Coach before the World Cup Final, and we even saw his influence there. It has to be said that his problem is now known about all over the country, due in no small way to my delight in telling people in the North West, South East and South West, when his other team, modestly called the Celebs take to the field in these far off climes. Indeed, Geoff Mayhew, an employee of Cornhill, the official Sponsor of the England Team, has apparently been waxing lyrical in Test grounds around the World, about the greatest exponent of the unnecessary Run Out, which he has both witnessed and read about on the Internet. To give you another non- Bedouin example, we were playing on the Wirral this season and a man hand picked by the Skipper for his dogged resist stance to fast teenage bowling, and who after 30 overs had smashed his way to 14 runs, was joined at the wicket by this evil leader who ran him out after 2 balls. It was sad really because we had taken bets on this occurrence and he had stupidly ignored the signs. Mike George and I had both put a grand on, but the odds were so bad that we only managed to buy a bag of crisps between us with our winnings.
Returning to the Higgs Game, it would have been a quite pleasant evening except for Baby Face Giles and Glandular Coleman. These 2 miscreants both scored 14 runs when batting against us and Giles took 2 wickets, those of Ned Kelly and the Welsh Git Gareth Callow, the second being fair game. Coleman even bowled the Skipper's Son. What a career move!  However, we won so all will be forgiven one day.
Two weeks later we played and won our second game this time against Martineau Johnson. Now I earlier mentioned our pre season training. One thing we didn't practice was catching, but in this game 4 players, who incidentally all went to Nets, took catches. They were Messrs Hancox, Taylor, Currie and Jones S or Jones Major, as he will have to be known as now we have the much younger and more talented Mark Jones. I just hope we haven't signed another whingeing Taffy along the lines of you know who. (The tiny guy who ties his glasses on with string because of his strange leek shaped head.) They amassed a princely 74 for 9 with Ronnie taking 3 wickets, Adrian 2, Mitchell and Dazza one a piece and a debut wicket for Austin "Behave" Powers. Only two of their number made double figures. In reply Hancox and Adrian Susman made 30 each and both retired, and we reached 81 for 2. Anyway it was a great game for me to win. Oh didn't I tell you I scored the winning run, so life can be fair some times. An 8-wicket win seems like a good thrashing to me
After another four weeks and two cancellations including the annual Suspect, and I mean suspect, game we played a rearranged game against the Beverley Sisters, or Claverley. This brought our first defeat, in a game notable for the last over, but more of that later. Things started badly and predictably got worse. Mike George, the Leaders love interest, turned up looking even paler than usual and departed before a ball had been bowled feeling a bit queer. Nothing-new there then. Andy " I buggered my back playing footie" Hill turned up late for his first match of the season. Ulrika's secret husband Mitchell Neale had had a part of his body damaged by the 2nd XI in what must have been an unofficial game. Ronnie Bourn and John Davidson were both suffering from "bowlers body" a debilitating disease suffered by those who are called upon to Bowl more than 2 overs a season. Still the magnificent 9 took to the field, running around a lot, in order to appear to be a full XI. Dazza took three wickets and Vernon two. With the bat, our new Aussie head banger and excessive eater Ned Kelly smacked an impressive 31 runs, and Jones Major 20, who had earlier taken a catch. I failed with the bat, but was bowled as against run out by you know who. Which neatly brings us to the last over. Picture the scene. We need 7 runs to win. We have our leader and the boy blunder Dazza at the crease. Most of us are relaxing having done our bit and confident that the lads will see us through to a well-earned victory. Suddenly DISASTER. First ball Taylor is bowled by Lennox, a very ordinary cove, for his third wicket. 5 balls to go. Polehill skips merrily out to the wicket full of confidence naïve old fool. He nudges the ball towards a fielder, but the skipper in his haste to be in a position to score the winning runs calls the old boy down the wicket, they cross and sadly Polehill's innings is over. 4 balls left. The skipper is poised. A six will tie. The helmeted Vernon strides to the non-strikers end. He looks up and sees the cruel glint in the Skippers eyes.  My god he's going to hit it out of the ground. The spectators fall silent. Vernon prepares to back up. Come on lads whispers the Beverley Skipper. Lennox shuffled passed Currie and with a grunt arcs the ball towards the veritable giant of a man at the strikers end. Time seems to stand still as the big man fails to middle the ball and it trickles to leg. His mouth opens and the dreaded word RUN slips from the twisted lips of the Serial Run Out Man. Vernon a Veteran of last over battles is struck dumb by the total crassness of this call. Visions of all those times he has stood as an umpire and watched the leader run out the good guys like Lucky John Warner, came flashing back and he knew albeit too late that he was to be sacrificed to the great cricket god David Thomas. He ran, but failed to reach the crease. It was all over. We had lost. Through tear filled eyes he looked back at the rest of the team who were making what appeared to be a gallows and a noose. Oh my god he thought what has the Skipper done? Will he get off the field before being beaten to a pulp by an angry team? The Bevs thumped him on the back. Great game they cried. The Skipper walked proudly from the field as though he had just won the game. He seemed oblivious of the despair and dismay felt by his boys.
Post Script.  Sadly Vernon will always go down as the man who cost us the game against Beverley Hotel in 1999, and the skipper, who is also custodian of all match records, and a bottle of Tipp-ex, will just carry on running us all out. Perhaps he needs counselling.  In the next edition of Famous Fairy Story Fuck Ups we will hear of a match where a team turned up with only one player for a 50 over match only to lose by 3 runs.
In the bar afterwards the Skipper, showing no remorse, and his selection committee, had to pick two teams for the following two Sundays. Firstly he needed 6 stalwarts to play a six a side tournament, and then to enrol a team of volunteers for the Annual Sunday match against our friends from Halifax.
Taking the Six aside first, the committee tried to cajole the younger chaps into representing our Club. When you see the side that played you will see how successful they were in convincing us all of the amount of fun we would all have. It read Susman B and Polehill aged 60+ Warner 50+ and fat, George 40+ and Susman A & Hill both 30 +. The tournament was at a place called Nene Sollas, Where I here you say, God knows is the reply. It is apparently where the Polecat goes poaching. Any way, the barbecue was great if you like a choice of charred or raw sausage. Age not withstanding we did set a record score of 80 runs from 5 overs in the first game which not surprisingly we won, before losing our next 2 games rather tamely. The sides there were very supportive and friendly, and one chap remarked to our main bowler, Mikey, how good a batting side we were but it was a pity we couldn't bowl for toffee. This comment was obviously meant to be constructive and so in the spirit of things we tracked down his skipper and constructively informed him that one of his players would have 3 Adams apples if he opened his mouth again. All in fun you understand. Mike can get very arsey when he is cross, but their again so can his minder Polehill.
The Skipper has asked, nay told, me to pass rapidly over the facilities, as he has an announcement to make later. Nuff said that on the way there I changed in Adrian's Hall under the bemused eyes of the lovely Nicola, (It was as though she hadn't seen a real man before), and went home sweaty, and by holding my water for so long I believe I now have prostate and bladder problems.
The second team to be selected was to take part in a re-enactment of The Battle of the Somme when, like all the poor buggers in the First World War, we blindly have to follow instructions from those who bat lower down in the order and face a Pounding from Kaiser Nick and his chums from CSC Ra. In order to make the whole scene more realistic the Chief God, David Thomas organised torrential rain, but paradoxically this saved many lives. David cut us a new wicket on the edge of the square; we dug our trenches and built field hospitals. At his Captain's request, Nick had to bowl his grenades with their pins still in. The Bedouins Brigade lost nine wickets in amassing 139 runs with new recruit Rhys Thomas retiring undefeated on 35 runs. Smokin Mike Williams made this season's debut in Lucky Warner's No 7 slot but was well caught by Andy Hill for a predictable duck. (Predictable, because it often happens to Lucky when he plays there). Warner made a swift 30 runs before succumbing to a Boche sniper, but he wasn't run out, mainly due to the General hiding away at no 9. Mind you, Vernon went a long way to being reaccepted into the Bedouins Family by running out the Skipper for a creditable 24 runs (The Skipper that is, Vernon only scored one run but got a lot of satisfaction). As mentioned earlier, Hill played for both sides, as did Hancox who foolishly caught Peter Coleman, who in turn would exact a terrible revenge in a game yet to come. To make some small amends Hancox did see fit to take 3 wickets including Kaiser Pound for 26 and Roger Dervish aka Jim Robinson for 7, which left them a bit up the proverbial trench without Duck Boards. Mike Williams wrapped up their innings bowling G Noctor for 6. They had made 80 for their seven wickets. At this point Vernon was heard to offer CSC Ra batsmen the chance to bat again due to their shortage of players but the thought of a return to the crease of Kaiser Nick was too horrible to imagine and Currie was soundly berated by his Colleagues. He then had to hasten back to the dressing room to protect his underwear from the phantom Ralgex sprayer who surely would have wrought a terrible revenge. Another person who should be mentioned was Chicken Strangler Jones Major and his two violent verbal outbursts. The first was when he was bowled by an innocuous looking full toss and the second was when he petulantly reacted having had a dubious LBW appeal turned down. From where I was fielding on the square leg boundary only 118 yards away it looked as though the ball would have drifted passed the leg stump by a good centimetre so I don't see what the fuss was about. General Susman tried to make a game of it by asking me to bowl a few overs, an offer I managed to turn down due to the fact that I do have some pride, albeit misplaced, and feigned injury to my shoulder. Another win for the Beds and a win for common sense as far as my bowling was concerned.
We now move on to what used to be the glamour fixture of the season. Now we all wait to see which ringers Andrew Wiseman would bring to this annual feast. This year we had Gary Shaw the ex footballer and Mark Duggan one time hero of Enville. The skipper must have got wind of these ringers as he pulled out of playing, citing a mystery back injury as the problem. Funny how Duggan was playing and the Skipper was off on an 58-80 Saga Sponsored Holiday the following week!
They batted first and Wiseman plus his 2 mercenaries scored all but 20 of their 106 runs. Adrian had an interesting battle with the charismatic brain dead Duggan. They both dismissed each other, Adrian taking a brilliant catch off his own bowling. Rees Thomas took the wickets of both Wiseman and Shaw and even if he was over the moon this quiet man never showed it. He was also at his best with the bat and retired yet again unbeaten, this time on 50 runs. Williams played his second game and sadly even after moving from 7 to 3 there was the same result, a duck. The evening got darker as Duggan predictably got faster. One would think that a bit of intelligence was called for but there again…He finished the game with 3 wickets and eleven less friends. Thank god for the ice cool Ronnie Bourn who showed his contempt for Duggan by smacking him for 2 4s in one over before scrambling the winning run with the help of evergreen David Pearson. Yet another Win
The next report is a bit embarrassing. The Skipper obviously thought that I was after his job, so making sure he was going to be away for the game against Horworth Clark Whitehill, he asked me to captain the side. Unlike Suspects games where he picks both sides and makes sure that he has the stronger, he had no say over Joe's selection. Instead he must have had meetings with all our team and given them strict instructions on how to sabotage my tactics. Hancox had a Birmingham League Bowler and also a master batsman called Darlaston, whom we have lined up to, play against the Suspects next year.
From the start I should have seen what was happening. I had 10 players but started with 9. There was no Hill, Neale, Taylor, Kelly, Jones Major, Hancox, Williams, Susman B, Bourn, Pearson, Gregory. Eleven players short!! Apparently the skipper had paid them to go out for a meal.  The pitch seemed to be the smallest I had played on since my school days. We started brightly, but the first big blow was Rhys Thomas being caught and bowled for 6 runs. The very welcome return to the team of Geoff Hodgson ended in a duck. Wiseman was hiding down the road and was predictably late, so as skipper I was obliged to enter the fray whilst the Kidderminster bowler Ralph was still bowling at full pace, and my poor season continued with me scoring a gutsy 1. Interestingly Hancox was overheard telling his bowler to take his foot off the gas now that the Fat Man was out. Obviously Hancox had been nobbled as well. Wiseman then wandered out to bat and top scored with 25. Mikey George and Peter Coleman hit 39 runs between them and left us on a creditable 107 for 6. Things then began to go wrong as the absent Skippers influence began to take hold. Like all good Skippers I had a bowling adviser. I had selected Michael George not realising, perhaps naively, that he was part of the plot against me. We decided that we would use our wily slower bowlers, instead of the raw pace, that we would keep in reserve. Adrian, had my conqueror caught in the deep by the excellent Coleman followed rapidly by their third batsman stumped by the Polecat, the first of two fine stumpings. Their middle order collapsed, as did Hancox, bowled by George for a duck. Unfortunately Darlaston was still around and retired on 33. With one other batsman reaching double figures, and still in, the pressure was still on us. George had the splendid figures of 5 for 11, which indicated two things and made me very suspicious as to what was going on. Firstly, he had managed to avoid Darlaston's howitzer style batting, by putting poor old Adrian in the firing line, and watching him get spanked by the batsman for 20 in one over. Secondly his taking of these wickets hastened the return of the big man, when surely it would have been prudent to keep the rabbits tied down but at the crease. Predictably Darlaston returned albeit at the non-strikers end. Two other conspirators then emerged. Firstly the ever reliable Rhys Thomas, son of God, missed an easy run out which would have won the game, then the ever unreliable Wiseman missed the easiest of catches by his standards. In order to finish off the game and any aspirations that I may have had of glory, my trusty chum George brought a shell shocked Adrian Susman back in the attack to rid us of Darlaston, instead of Thomas who was bowling very coolly and economically. Predictably the big man despatched the other big man with ease and all was lost. A smug Hancox gloated in the bar and there was much gnashing of teeth. I mentioned earlier that Coleman would exact his revenge upon Hancox and he did this with superb fielding following his wonderful batting display. Paranoia or not, I will never be convinced that all these misfortunes weren't arranged by our absent leader, but one day…
Our next outing was nearly three weeks later when we had a Sunday match against Avon Insurance, a side who normally give us a good hiding. Together with our band of Bedouettes and Bedouinies, we descended on Stratford on a wonderful day. Personally I was a bit tired because I had played cricket on the Friday and been to Fairford Air Show on the Saturday and if anyone hasn't heard what we did and saw, I can fill them in later, but I was rearing to go. It was great to see our tea ladies out of their pinnies and the lovely Ulrika make a guest appearance. All the families joined in the fun except Madam Scorer who had her usual important job to do, but she made up for it later! It was fun to watch baby Wiseman being forced fed burgers. He should have a figure like his dad by the age of 5.
So to the game. We took to the field first and all of our bowlers, particularly Neale, secret husband of Ulrika, and Thomas, Son of God, did a wonderful job. Big Adrian took 3 wickets, ably assisted by crowd favourite Hill with 2 stumpings. Rhys finished on 2 for 14 from 6 overs. As you may have seen in Adrian's reports, the Skipper dropped a catch but the biggest gaffe was when Jones Major allowed a ball through his legs for 4.  Despite these hiccups we held them down to 121 for 6.
In reply Avon launched one of their fast bowlers at us but Wiseman in only his second Beds game of the season scored a magnificent 53 no supported by Adrian Susman with 35 and extras 17. These figures saw us home quite comfortably. This was a far cry from our last visit when we were something like 4 wkts for 2 from 2. All in all a great day with swimming, bouncy castle, superb barbecue, football, table tennis, drinks, and a lovely buffet, plus of course a famous victory.
Three days later we dragged our tired limbs out for our last home game of the season. This is always a sad occasion when we view our wonderful settings and look forward to Duck Suppers, nets, quizzes and next season when it will all happen again, my ducks, the skippers run outs, spontaneous humour, and most of all fun and comradeship.  That is next season. First we must thrash the pseudo over 50s without our two star batsmen, Thomas and the errant Wiseman.
Tommo's dad decided that his Boys should bat first but thanks to superb fielding especially from the lad Currie who has spent a lot of time in our 2nd XI. He managed a catch and two direct hit run outs. We also saw fine bowling from Bourne and Taylor with a brace each, we held them to 106 for 8 (God did not bat)
In reply, Ned Kelly found out why David Thomas is called God and was dispatched for a Warner like duck. The Susman Boys hit a combined 52 and with most batters contributing to the score except George who was run out, for a duck, we scraped home in the last over.  Yet another win.
Happily Madam Scorer and I then went away for an extremely damp fortnight with our Bedouette, and whilst we were away the lads had to play a new fixture against a Jones Major XI. With many players unavailable we had to call upon our 2nd XI, and the local retirement home for players. It was apparently to have been a day/night game but missing out the day bit. After a late start, our bowlers did their bit with wickets for George (2), Davidson, Susman A, Jones Minor and Dazza Taylor. We kept their score to 128 for 6 with two of their players retiring on 25
In reply we had three retire namely Susman A, Jones Minor and Ned Kelly plus contributions from all batsmen. At the end of the game we had another last over thriller. We saw two fours, a run out and a scrambled single to win the game. It appears that there was a little ill feeling in the game, with the old chestnut of hostile bowling in darkness rearing its ugly head. If the fixture is repeated the name of Garbett will be remembered, and retribution sought. This is sad because Bedouin Cricket isn't about unreasonable play or players, but we look after our own. Enough said.
Around this time our Guest of Honour, the suave and urbane Geoff Mayhew, invited our revered leader to the first day of a Test Match in a desperate effort to be allowed to umpire the Celebs in Bristol, and bum himself an invitation to tonight's festivities. Having got the old chap to the ground, he wandered off leaving him all alone and unloved whilst he went off threatening England with a cessation of sponsorship unless they autographed a bat for presentation here tonight. The Skipper didn't see Geoff again but was allowed to listen to him on Radio 3 explaining why Cornhill Insurance would pull out of Test Match sponsorship and pour their millions into an obscure South Staffordshire based team, but there was no mention of the Bedouins by name. Apparently there was reference to a mysterious out break of run outs, but that may not of been referring to Brian! Still he has made it here and if he has his corporate chequebook I welcome him.
This brings us to the last game. We played a game in September against the strong Mysis side at Ombersley. In a low scoring game we batted first on a wicket that for some inexplicable reason had just had several hours of watering. As you will remember we haven't exactly had drought conditions this summer. Anyway our batsmen slithered their way to 82 for 5, with Adrian Susman on 28 and Jones Minor 20.
The reply was interesting to say the least. Mikey took 2 wickets with his, and our, first two balls, both adjudged LBW by their umpire who was quickly removed by his own team, but the damage was done. Danger man and very small person Walker retired, but having learnt our lesson from the game against Joe's gang we made sure he didn't come back and we held them to 78 for 4. Another father and son act, the Thomases had their moments in this match where God punished his son for possible past misdemeanours by turning down an LBW appeal. One cannot imagine Skipper doing that to Adrian, but David isn't a serial run out man. One enduring memory I shall keep was watching Andy Hill, who like us all was flying by instruments due to the extreme darkness, chasing after a ball that was about 20 yards in another direction. From memory we guided him to the right bearing and a boundary was saved.  It was a great way to finish a season and it was probably one of the most successful we have had.
May I thank our Scorer, the Tea Ladies and all those who umpired this season, and I hope that we will all be playing again next season, plus I hope that we will see the return to our side of Nick Moxon
We played 10 games, winning 8 and losing 2.
Adrian Susman played 10 games, yours truly 9, The Skipper and Michael George 8, Darren Taylor, Brian Polehill and Andy Hill all played 7, Sean Jones and Vernon Currie played 6, Phil Kelly, Mitchell Neale, Ron Bourn and Rhys Thomas played 5, Joe Hancox played 4, Peter Coleman and Mark Jones played 3, Austin Gregory, Mike Williams and Andrew Wiseman played 2 and Gareth Callow, David Pearson, Geoff Hodgson and John Davidson played 1
We used 23 players, many of whom are here this evening.
As far as fines are concerned, I feel that everyone should pay £3, despite my desire to fine some of you ludicrous amounts. I hope that you all agree that those that deserve it have been ridiculed enough.
Moving now to the award of Bedouin of the Year, I have decided not to award it to myself, or anyone not here this evening. The recipient has been in the frame every year so far. He is a quality Batsman, A quality Bowler, A quality Fielder, A great Guy, A great Match Report Writer, an ever present this season.
He is Adrian Susman
Well done my son